Unexpected messages come from Bulgaria. The information portal Burgas.ru, citing the research firm DSIA (Defense Security Intelligence Analysis), reports that the Bulgarian Defense Ministry has decided to participate in an auction for the purchase of MiG-29 fighters from Hungary. We are talking about 23 fighters of Soviet and Russian production, which Budapest has prepared for implementation. Fighters are planned to be disassembled.
In total, Bulgaria intends to buy from Hungary 1,2 thousand various parts of MiG-29 aircraft, including 20
aviation
engines.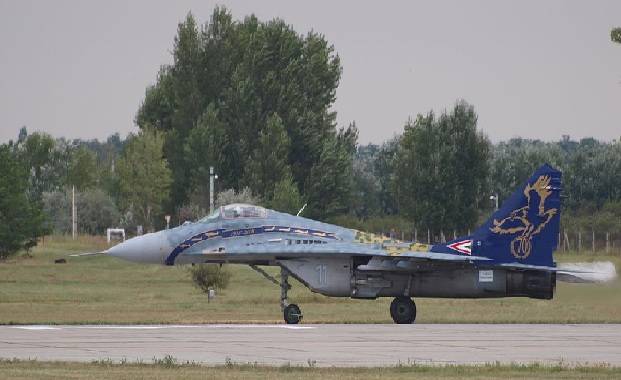 According to the latest information, the auction for the purchase of disassembled fighters will be held on November 14-16.
The information draws particular attention to the fact that the Bulgarian authorities had previously declared it inappropriate to operate the existing MiG-29. In the country's press, it was stated that the Bulgarian pilots refuse to perform training flights on the MiG-29, since the aircraft do not undergo proper maintenance and necessary scheduled repairs.
Apparently, the Bulgarian Air Force has certain types of Hungarian spare parts for MiG-29 precisely in terms of carrying out repair work.
Earlier it was reported that Bulgaria intends to purchase used fighters of Swedish production. This information is not yet confirmed.