The conflict between Russia and Ukraine over the extension of the airworthiness of the Ruslan aircraft (An-124 – 100) can be resolved peacefully - being in a dead end following mutual threats, the parties nevertheless began closed negotiations on the resumption of cooperation.
Kommersant
with reference to knowledgeable sources.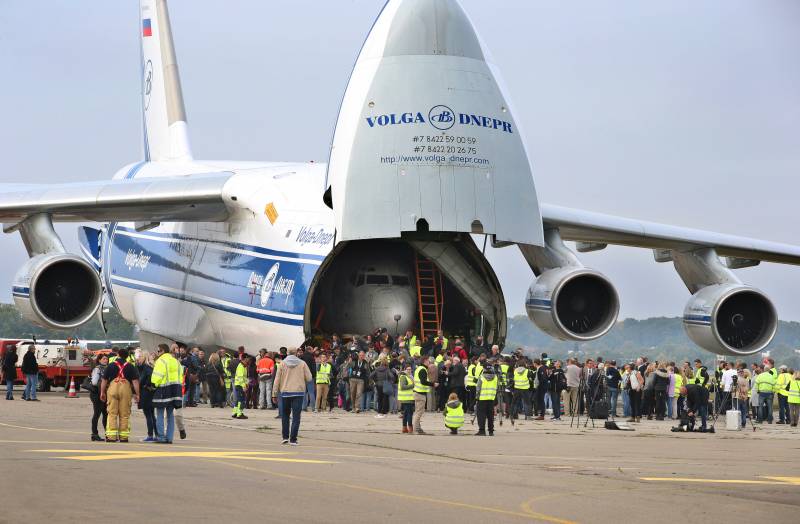 "GP Antonov" may agree to extend the airworthiness of the aircraft of the Russian company Volga-Dnepr in Ulyanovsk, although the cooperation of countries in the aviation industry is demonstratively interrupted after the annexation of the Crimea. In return, Kiev can receive documentation to extend the life of the Il-76 aircraft, "the newspaper writes.
Both sides are interested in reaching an agreement, but the final decision has not yet been made because of the complicated relationship between the two countries. While there is an understanding of the cost of services and the location of the work: the team of the Ukrainian enterprise will take care of them at the Aviastar-SP plant in Ulyanovsk,
said the source of the publication.
The "Kommersant" interlocutor in the Russian aviation industry is convinced that Kiev's possible involvement of the Antonov state enterprise in the work on the results of the new negotiations is more necessary for Moscow than for Moscow.
Since 2016, the Ukrainian enterprise has not produced a single aircraft, and the maintenance of the airworthiness of the "Ruslans" for them is some kind of money,
he said.
A source close to the Ukrainian Cabinet of Ministers expressed the hope that the agreements will eventually be concluded, unless "the Verkhovna Rada puts political expediency above common sense."
We motivate the agreement by the fact that the Il-76MD transport workers that we have, as well as those in service with the Ukrainian Air Force, are the intellectual property of the Ilyushin Design Bureau,
explained the source.
According to him, if the Ukrainian side "rests on Ruslans", then in response it may receive problems on IL-76, for the extension of the resource which requires documentation of the Russian design bureau.