About 20, Russia once asked the US authorities for permission to access the dacha complex of the Permanent Mission of Russia in New York, which was closed in 2016, but all of these appeals were rejected without giving reasons, reports
TASS
Statement by Maxim Musikhin, Senior Advisor to the Russian Permanent Mission to the United Nations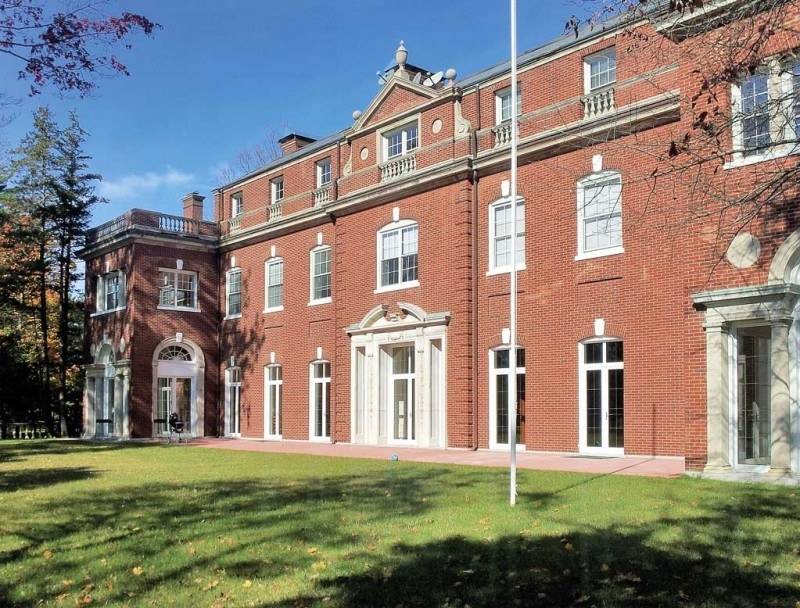 He said this at a meeting of the 6 Committee of the UN General Assembly.
Musikhin recalled that at the end of December 2016 of the year "there was an actual seizure of the dacha complex" in the village of Upper Brookville in New York State, "the ownership of which belonged to the USSR since 1953, and was re-registered in Russia in 1994."
This object is part of the premises of the Permanent Mission of Russia to the UN, it was used as such solely for official purposes, including as a residence for the staff of the permanent mission,
he explained.
According to the diplomat, the US authorities "established a permitting procedure for visiting this object - with the written consent of the State Department's foreign missions office".
At about 20, we once requested such consent in order to at least check the status of our property and to ensure that there were no accidents. Each time, the Department of State refused, without giving reasons or indicating when such a visit could be made. That is, we were virtually deprived of any access to our own property,
he said.
The adviser stressed that in the current conditions "the United States is fully liable for damage" that may be caused to Russian property.
He noted that the failure of the United States to comply with obligations regarding the Russian diplomatic mission "creates serious difficulties in ensuring its functioning."
We are talking about blatant arbitrariness and a discriminatory approach, which are caused by a common line on the conscious deterioration of relations with Russia, the abuse of the position of the UN host country for its implementation
stated Musikhin.