News
Japanese TV channel about the death of 200 people in North Korea due to nuclear tests is "misinformation". The message of the Central Telegraph Agency of the DPRK (TsTAK) about this published on the website of the KCNA Watch.
While the DPRK is taking steps to defend itself against American hostile policies, the Japanese reactionaries, seeing no borders, immediately make loud statements about alleged threats
- said in a statement.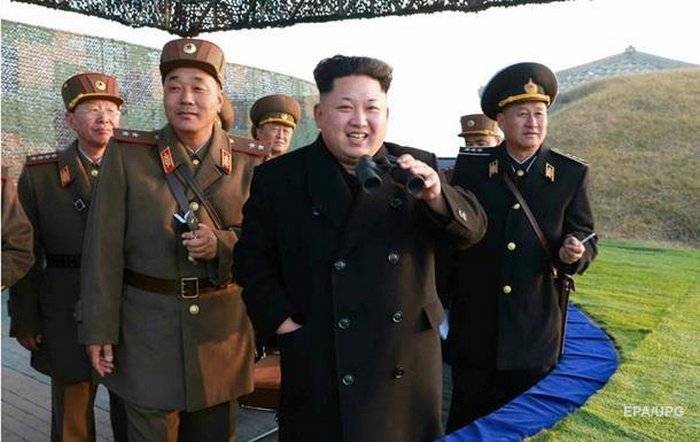 The news of the Japanese television channel TsTAK was explained by the fruitless attempts of the "American and Japanese reactionaries" to slander the DPRK and find out the details of Pyongyang's nuclear program.
News of the death of people appeared on the site Asahi TV 31 October. It was alleged that 10 of September because of the displacement of rocks collapsed the construction of a tunnel under construction, because of which 200 people were in an underground trap. According to the Japanese edition, the cause of the displacement of rocks were the nuclear tests conducted by the 3 of September in the DPRK. The fact that numerous landslides and collapses after the sixth nuclear test for Pyongyang were recorded on the mountain slopes in the Phungheri region were also reported by the DPRK portal 38 North. The publication also noted the emergence of large vehicles (tractor or trailer) in the area of ​​the incident 8 September.
North Korea has announced tests of the September 3 fusion charge warhead. This bomb is designed for installation on a newly developed intercontinental ballistic missile.