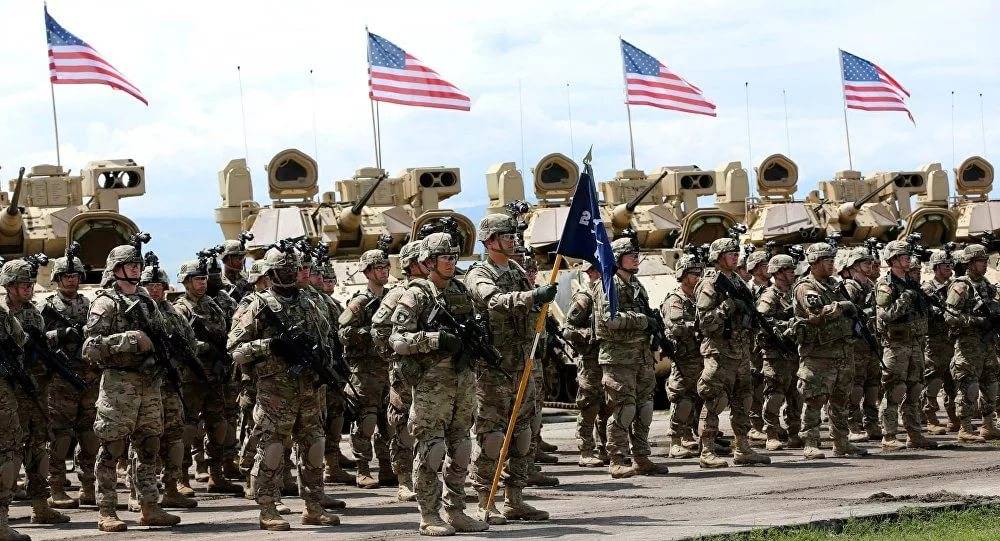 The fact that American officials are not distinguished by wide knowledge in various sciences was known for a long time. In this case, it is not at all about high matters, but about the subjects of the school curriculum, often introducing representatives of the "better nation" into a stupor.
This was confirmed on the eve of the passage by the commander of the special operations forces of the anti-terrorist coalition, James Gerrard, who said that thousands of Syrians were fleeing from Deir ez-Zor to Meyadin from government forces. So, according to Gerrard, people do not go to the south, inhabited by Arabs, but to the north - to the territory controlled by the "Syrian Democratic Forces".
Everything is good, but there are some inconsistencies in the words of the representative of the allied forces. For example, Meyadin, where people "run," is not in the north, but in the south. This is if the map. In the north, the city of Raqca is located, recently liberated with pomp by a coalition led by Washington, but absolutely unsuitable for anyone to rush in there, since there was only a pointer left from the settlement.
At the same time, Meyadin, who became, in Mr. Gerrard's opinion, a shelter for the "oppressed by the regime", like Deir ez-Zor, became accessible to the return of civilians only through the actions of to clear from terrorists their longstanding stronghold. Is it possible in such a situation that people tired of years of war just return to their homes? According to the American side, this would be too simple and uninteresting. Bored in one word.
However, other representatives of the American establishment were also distinguished by weak geographic knowledge, as well as a low political culture. Australia instead of Austria, Iran instead of Iraq, heroic attempts to defend a democratic future to a non-existent but no less striving for freedom country called Limpopo - the list of absurdities heard from the officials of a state that claims to be the world hegemon can be continued for a very long time. And, perhaps, such blunders could have caused the indulgent smile of outside observers, if not for one "but": all too often the deliberate stupidity of Washington's representatives turns into grief for millions of people of various nationalities and religions. And here there is no time for smiles ...