Six Tu-22М3 bombers, having flown up from the territory of Russia, attacked militant targets of the Islamic State terrorist group * in the Syrian province of Deir-ez-Zor, the Ministry of Defense reported.
On November 22, in support of the Syrian government forces in defeating ISIS * militants in eastern Syria, six long-range Tu-3MXNUMX Russian airborne bombers in the province of Deir ez-Zor inflicted a group
aviation
strike on ISIS * terrorist group targets near Abu Kemal
- the report says.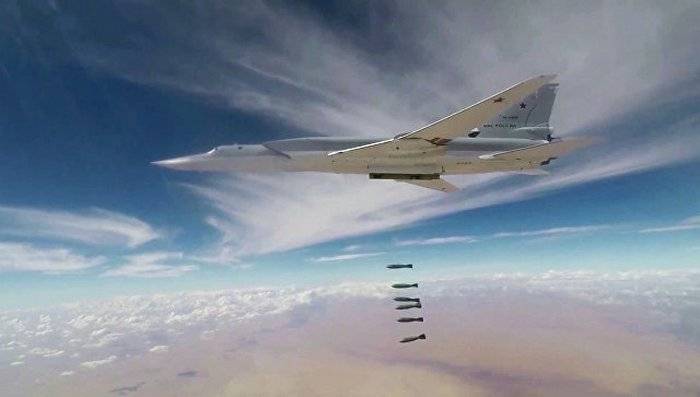 It is noted that the targets of destruction were warehouses of weapons, shelters for equipment, strong points and control points for terrorists.
Long-range bombers took off from the territory of Russia, flew over the territory of Iran and Iraq and inflicted a group air strike on terrorist targets in the province of Deir ez-Zor. The fighter-air cover of long-range bombers over the territory of Syria was carried out by Su-30SM aircraft from the Khmeimim airfield
- added to the Ministry of Defense.
It is emphasized that objective monitoring data confirmed the defeat of all the designated targets, after successfully completing the combat mission, the Russian aircraft returned to their home airfields.
ISIS * is a terrorist group banned in Russia.