The Director General of Russian Helicopters (BP) Andrei Boginsky will travel to India to meet with Indian Defense Minister Nirmala Sitharaman to save the deal on Ka-226T helicopters, writes
Look
with reference to the Livefist Defense portal.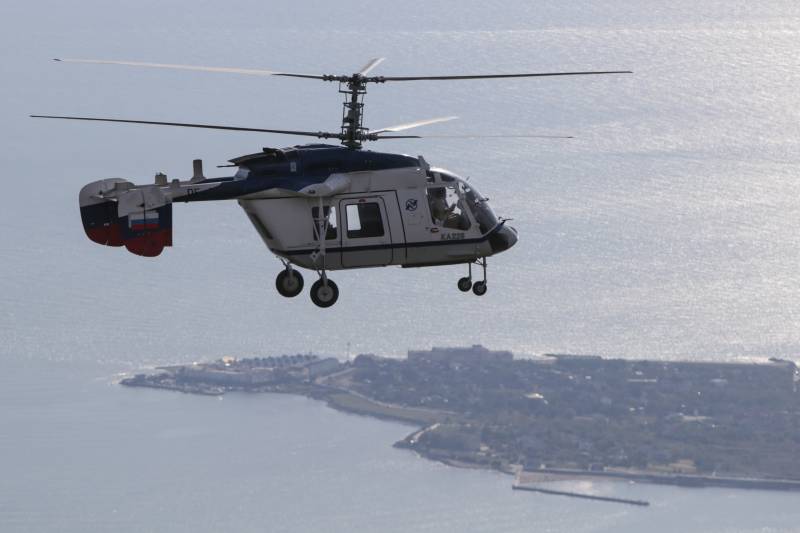 The holding confirmed this information, stating that Boginsky was going to India for a "meeting with the Minister of Defense of India" in order to "discuss the project to assemble the Ka-226T helicopter in India". According to the company, the parties must agree on the signing of a contract and which production facility will be used to build helicopters in Indian territory.
In addition, Boginsky will discuss with Sitharaman "the possibility of increasing the import of helicopters to India, as well as organizing the maintenance of helicopters, the supply of spare parts and components."
Earlier, the head of BP noted that "the Ka-226T project is being implemented in accordance with the schedule, but much remains to be done, and the parties to the agreement are at the very beginning."
The resource recalls that the agreement on the joint construction of two hundred Ka-226T was concluded in 2015 year - this helicopter won the competition from Eurocopter AS550C3 Fennec. However, since then the deal has not actually progressed.
It became known yesterday that the Indian government approved the delivery of helicopters to the Navy of the country, of which 111 units should be assembled in India. As noted in the reports, in a short time New Delhi will determine a foreign manufacturer who is able to fulfill the set conditions.