Concern "Constellation" (as part of the combined holding "Roselectronica" State Corporation Rostec) in the first quarter of 2018, will begin to release a new personal portable computer belonging to the category of dual-use products, the press service of the concern
The product is distinguished by resistance to external factors, such as vibration, shock, high (+ 50 ° С) and low (-40 ° С) temperatures, atmospheric precipitation. Notebook dimensions in the folded state are 41,3 cm in length, 32,4 cm in width, 6,2 cm in thickness. At the moment, computers with a screen diagonal 15,6 inches are launched into production, in the future 17-inches are planned. The product is equipped with a powerful modern processor. Depending on the configuration, the computers will be equipped with Wi-Fi, GPS-GLONASS, 3G-LTE, video camera and other additional options. Also included are a vibration-absorbing platform and a sealed plastic case.
- said in a message to the address of the "Military Outlook".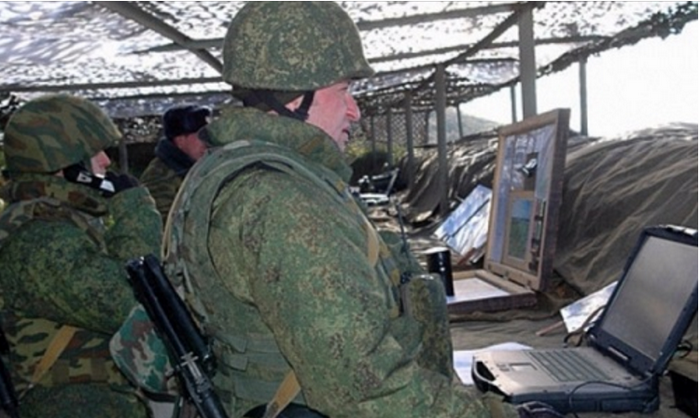 Due to the presence of a domestic operating system and a trusted boot module, which protects against unauthorized access to confidential information, the computer complies with the requirements of the Federal Service for Technical and Export Control imposed on computer equipment that processes secret information.
Concern plans to reorganize the production area for mass production of laptops. In the second quarter of 2018, special equipment will be launched to apply a protective coating for aluminum parts, as well as domestic measuring and testing equipment to monitor the functioning of computers. After the release of the first batch of products is also expected to install equipment and the development of technology for the manufacture of parts made of silicone (keyboard, seals, etc.). The production of the bulk of the necessary components will be made on our own site using Russian raw materials. Due to this, it is planned to achieve high localization of production.
The first batch of laptops designed for the Ministry of Defense has been designed specifically for the customer's tactical and technical requirements. The computer can also be used by power structures for solving various control problems in the field.