The UN General Assembly (GA) has called on 26 for the first time to end the trade and economic blockade of Cuba carried out by the United States for more than 50 years, reports
TASS
.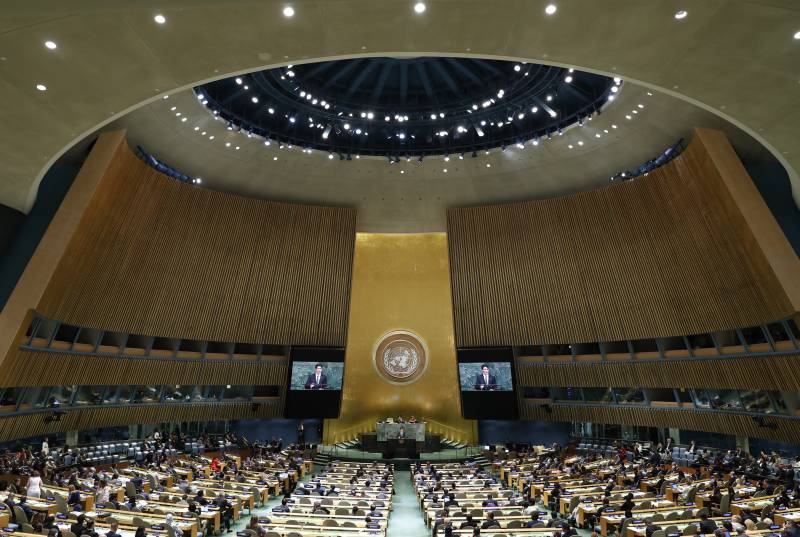 The relevant resolution was supported by the 191 state, including Russia, while the United States and Israel voted against the document.
In the adopted document, the General Assembly stated with regret that "the economic, commercial and financial blockade of Cuba is still in place and has adverse consequences for the Cuban people and Cuban citizens living in other countries."
GA member countries also expressed concern about "the application by states of laws and regulations," such as the Helms-Burton Act in force in the United States since 1996, which imposed sanctions against foreign companies trading with Cuba. The resolution "urges states in which such laws and measures exist and continue to be applied to take the necessary steps to repeal them or terminate them as soon as possible in accordance with their legal procedure".
A resolution calling for an end to the blockade of Cuba has been adopted at each session of the General Assembly, starting with 1992. In 2016, Washington, which began the process of normalizing relations with Havana, abstained in reviewing the draft resolution.
In this regard, the United States Permanent Representative to the UN, Nikki Haley, made a public apology to the people of Cuba for speaking out of her predecessor Samantha Power, who said a year ago that "the island's future lies in the hands of the Cuban people."
Unfortunately, as of today, the future of Cuba is not in your hands. It is in the hands of your dictators,
stated haley.