Deliveries of F-35 Lockheed Martin fighters were suspended this fall 30 days due to the fact that during maintenance corrosion was detected at the point of attachment of hull elements, reports
Look
with reference to the Reuters agency.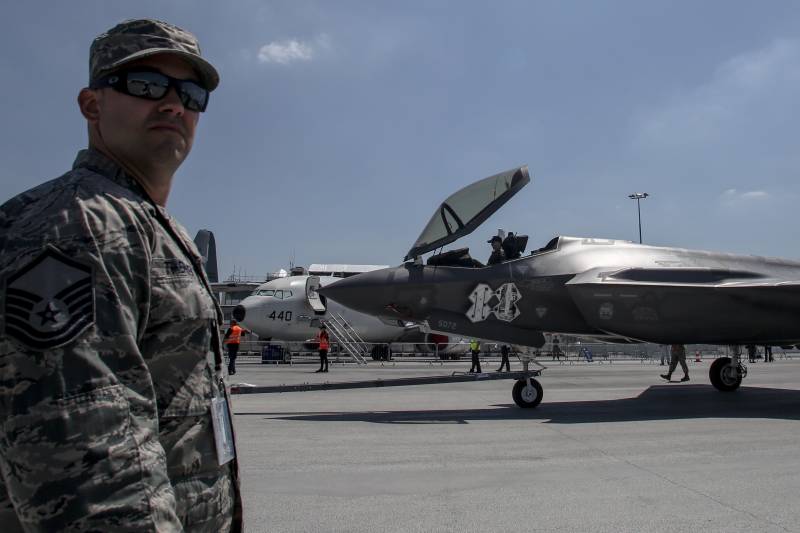 "Corrosion, beyond technical limits," in a place where the carbon fiber outer panel connects to the aluminum body of the aircraft, was discovered during routine maintenance at the Hill Air Force base in Utah. At the attachment point there was no protective coating that could prevent the problem, "the agency writes with reference to the developer company.
At the same time, Lockheed Martin claims that the problem with mounting on the released F-35 aircraft "does not affect airworthiness and is not a safety problem." Currently, the company's specialists are investigating the scale of the corrosion problem on 250 aircraft previously transferred to the US military and its allies.
It is reported that the fighter production itself did not stop. A month later, October 20 machine deliveries continued. This decision was made after the approval of the "corrective action plan".
The article notes that this incident will not be an obstacle to the implementation of the plan for the 2017 year, and the Pentagon will receive the ordered 66 fighters in time.