On the Kamchatka Peninsula, the connection of the ships guarding the water area of ​​troops and forces in northeastern Russia has been supplemented with a new anti-sabotage boat of the 21980 Rook project, the press service of the Eastern Military District reports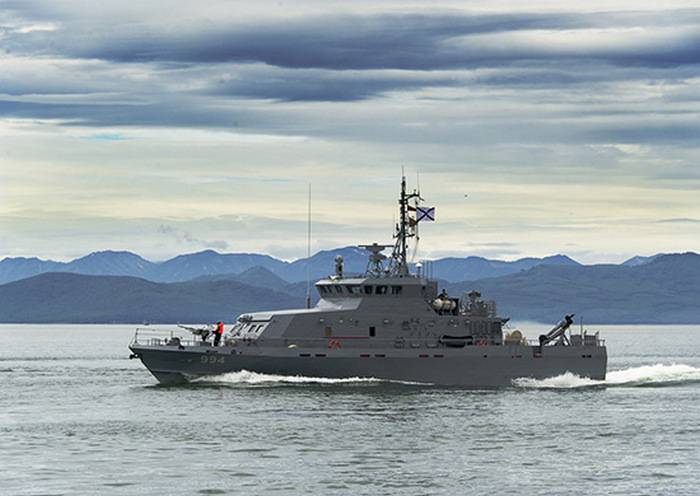 He became the fourth ship of this project, which received the Pacific Fleet as part of the rearmament program
- said in a statement.
As noted by the Ministry of Defense, the boat is designed to combat underwater saboteurs, as well as to ensure the actions of combat swimmers in the waters of the ships 'home base. It is equipped with the latest diving complex and modern radio-electronic equipment, which allows you to detect and examine underwater objects.
Tactical and technical characteristics of the boat "Rook": displacement - 138 tons, length - 31 meter, width - 7,4 meter, maximum speed - 23 knot, cruising range 200 miles, autonomy - 5 days, crew - 8 people.