In the south of the province of Deir ez-Zor, in the area of ​​the T-2 pumping station, a government-owned bulldozer, equipped with a Sarab-3 optical-electronic countermeasures complex (Mirage), was first observed, according to
Messenger of Mordovia
.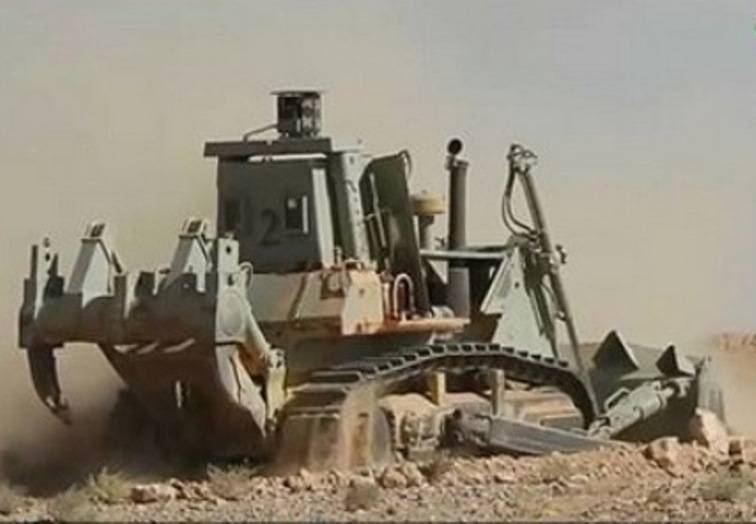 This device, nicknamed the Syrian "birdhouse", is designed to disrupt the guidance of anti-tank missiles. The early complex was installed mainly on
Tanks
, BMP, installation "Shilka".
"Those who follow what is happening on the fronts of the war against international terrorism in Syria should not be surprised by this modernization. The fact is that very often the militants do not regret the guided anti-tank missiles, including the TOW anti-tank guided missiles, to fight with armored rifles. Therefore, it is not surprising that such radical measures were taken to protect the crew, "writes the author Roman Katkov.
The Russian military carefully analyze the experience of the war in Syria. At the teachings of the Russian army more and more began to appear similar tracked vehicles. Production of armored bulldozers established at ChTZ.
"We can assume that this work of local craftsmen also will not go unnoticed," the author concludes.