Elite 4th Division
tank
divisions of Syrian government troops are currently engaged in active hostilities in the northeast of the province of Hama, reports
Messenger of Mordovia
.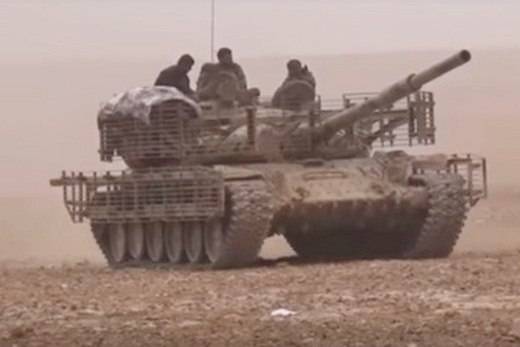 This compound, nicknamed "tank special forces", was transferred to the east of the province of Hama about a month ago, where it was engaged in the destruction of militants of the terrorist group IG (banned in the Russian Federation) in the so-called Akerbat boiler.
According to the military expert on the Syrian crisis, Yuri Lyamin, after the successful liquidation of the Akerbat boiler, the units of the 4 division remained in Hama.
"Now they were involved in the operation that began north of Akerbat, not far from the border between the provinces of Hama and Idlib, where they attack the Hayat Tahrir ash-Sham terrorists (the former Jabhat al-Nusra grouping prohibited in Russia)," the expert said.
The Syrian "tank special forces" are armed with upgraded T-72М1 tanks, which have additional protection in the form of anti-cumulative screens, which helps crews to successfully resist the enemy.