The United States accused Russia of "soulless" attempts to undermine the work of the Joint UN Mechanism and the Organization for the Prohibition of Chemical
weapons
(OPCW) transmits
RIA News
.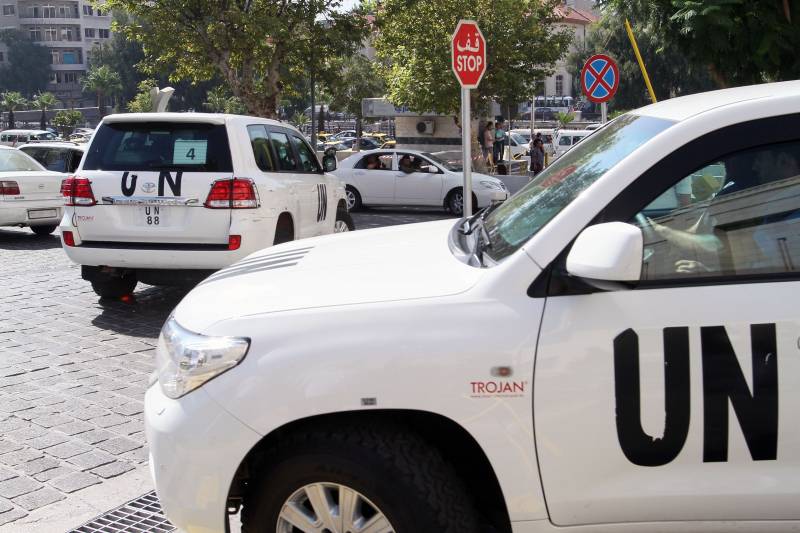 Russia's attempts to undermine and close the Joint Mechanism of the United Nations and the Organization for the Prohibition of Chemical Weapons (OPCW) demonstrate a callous disrespect for the suffering and loss of people from chemical weapons and disrespect for international norms,
said the White House statement.
At the beginning of last week, Russia blocked in the UN Security Council a draft resolution extending the mandate of the UN and OPCW mission to investigate chemical attacks in Syria. Voted for the document 11 Security Council members. Russia and Bolivia were against. Another permanent member of the Council, China, abstained. The mandate of the work of experts expires on November 17.
The Russian Foreign Ministry noted on this occasion, the Russian Permanent Mission voted against the American draft resolution "for reasons that were repeatedly stated both publicly and in working contacts with other members of the UN Security Council." The main one is the impossibility "to make such important decisions thoughtlessly without even appreciating the state of affairs with the fulfillment of the SMR of its tasks", without which "it is impossible, in particular, to decide on the appropriateness of extending the mandate of the Mechanism unchanged or the need to update and adjust it".
The ministry recalled that Russia was "at the origins of the creation of the RMC, counting on the fact that its activities could shed light on the chemical crimes being committed in Syria." The Russian position is that those responsible for the use of chemical weapons in the SAR "must be established and incur the deserved punishment."
Recall, the UN mission and the OPCW last Thursday submitted to the Security Council a report on the incidents involving the use of agents in Khan-Sheikhun 4 on April 2017 of the year and in Umm Hos 15 of September on 2016. The experts concluded that in the first case, the government forces used sarin, in the second the IG terrorists (a grouping banned in the Russian Federation) used mustard gas.