Armenian authorities intend to purchase in Russia within the framework of a new defense loan in the amount of $ 100 million.
weapon
strategic deterrence transmits
RIA News
Statement of the Minister of Defense of the Republic Vigen Sargsyan.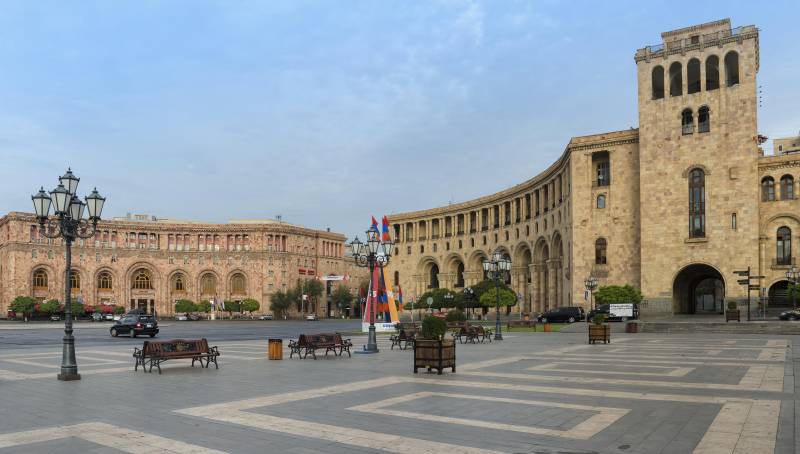 According to the draft agreement, which the Armenian government approved on October 12, Moscow will provide Yerevan with a "state export credit to finance the supply of Russian-made military products". The loan is issued with a maturity of 15 years under 3% per annum. The Armenian side should use the allocated funds in 2018 – 2022.
Earlier, President of the Republic Serzh Sargsyan told the agency that the agreement has already been signed and its implementation will begin after the completion of all interstate approvals.
It will be a strategic deterrent,
said the head of the Armenian military department.
According to him, the Russian arms market is very comfortable for Armenia.
This includes the acquisition of weapons from our strategic ally at domestic prices, and uniform approaches in matters of maintenance and operation, and effective use during exercises, and the possibility of testing weapons at other ranges when interacting with the Russian Federation,
Sarkisyan listed.
He added that "preferential credit conditions make the Russian market even more attractive, since it allows supplying the armed forces of the country in accordance with long-term planning."
The minister also noted that the process of supplying Russian weapons in the framework of the previous loan of $ 200 million is proceeding as planned.
This is always a difficult process, because within the framework of the loan we acquire the most advanced weaponry produced on our order, and do not deliver them from warehouses. Transportation and logistics take time, but we are moving on a normal schedule, and I think that most of the work will be completed by the end of the year,
explained Sargsyan.
The previous loan of $ 200 million was granted to Armenia in June 2015.