The updated draft resolution on Crimea, submitted by Kiev to the Secretariat of the Third Committee of the UN General Assembly, contains a number of new provisions and requirements for the Russian Federation, which can bring the "return" of the peninsula closer.
RIA News
statement of the permanent representative of Ukraine Vladimir Ilchenko.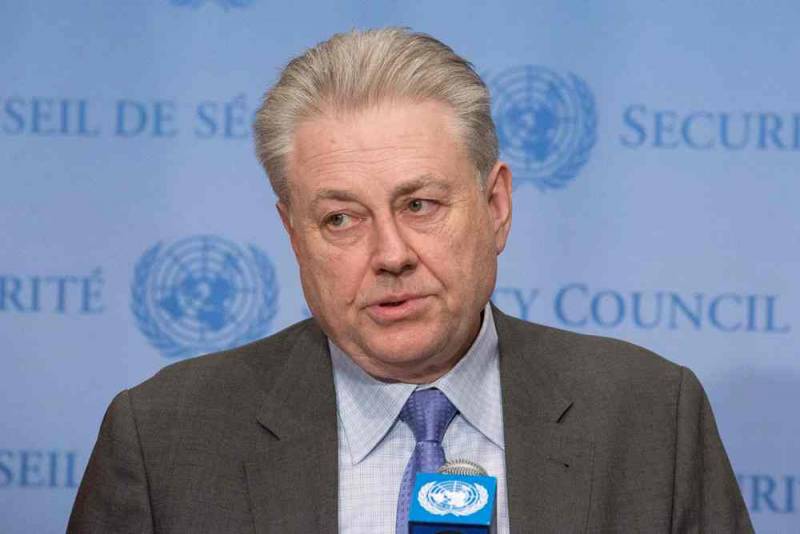 According to Ilchenko, the document "confirms that there is an international armed conflict between Ukraine and Russia." He also condemns the "retroactive application of Russia's own laws in the Crimea" and "the forced transfer of Ukrainian citizens to Russian citizenship".
In addition, the draft states that "Russia has no jurisdiction on the peninsula", which "makes its decisions and laws in Crimea void".
The document calls on the Russian authorities to provide an educational process in the Ukrainian and Crimean Tatar languages, as well as to comply with the laws of Ukraine, in particular in matters of property.
The draft resolution also contains a request to the UN Secretary General to coordinate the actions of the organization's structures in order to implement the provisions of this document.
If we and our partners are persistent, sooner or later, Russia will have to fulfill all these requirements under international pressure. This work brings de-occupation of the Crimea closer, which is our main goal,
concluded Ilchenko.
State Duma Deputy Natalya Poklonskaya called the Ukrainian project absurd, saying that human rights violations that the diplomats are talking about take place in Kiev and other cities of Ukraine, and not on the Crimean peninsula.