The testimony of representatives of Twitter, Facebook and Google in the US Congress confirmed the lack of evidence of Moscow's interference in the presidential election.
RIA News
Statement by the Russian Embassy in Washington.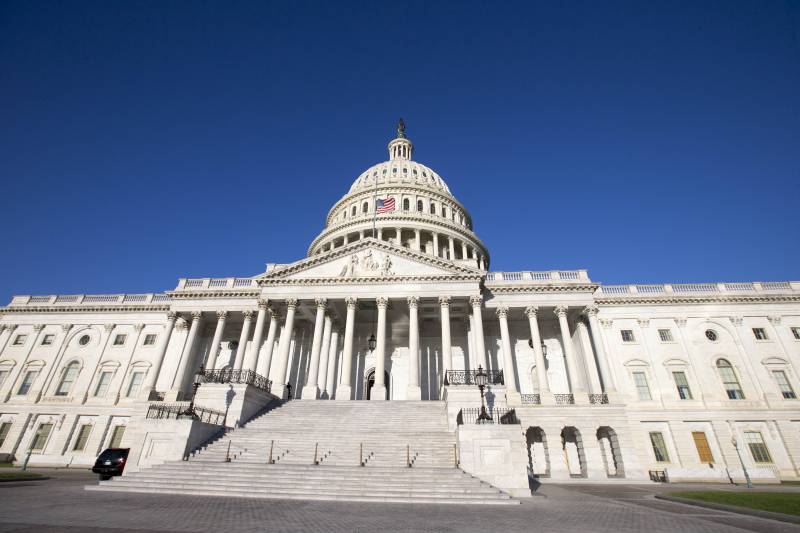 The congressional hearings of representatives of Twitter, Facebook and Google confirmed the lack of evidence of state Russian interference in the US presidential election,
the statement said.
The embassy noted that "as has often happened recently in the United States, they are trying to cover up inconvenient facts by insulting us." So, one of the senators called the leadership of Russia fascist.
Such overt provocations damage the already difficult Russian-American relations. It is time even those who prefer the tone of the shopkeepers who unleashed World War II here realize that the Russian Federation does not interfere in the internal affairs of the United States of America,
stated in the text of the statement.
Russian diplomats expressed the hope that "in a bilateral relationship, the spirit of cooperation, including fighting spirit, will prevail."
Now it is needed in the fight against the new threat - international terrorism,
added to the diplomatic mission.
Earlier, the American media accused Russia of supporting Donald Trump in the elections through social networks. The investigation of the "Russian interference" in the elections and the "trump deal with Russia" is dealt with by a special commission of the US Congress.