On the site of publications of petitions (
Change.org
) A message appeared from user George Gorodetsky, who calls to oppose the installation in Moscow of a monument to the first president of Uzbekistan Islam Karimov. It should be noted that the initiative to create a monument was previously voiced by the mayor of the Russian capital, Sergei Sobyanin. By order of Sobyanin, a monument to Karimov will appear by 2019 in the Yakimanka area.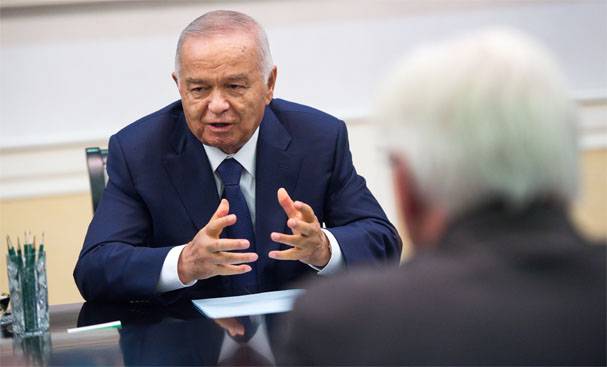 The author of the petition notes that he opposes the installation of the monument, since "Islam Karimov is a symbol of Central Asian Russophobia." According to George Gorodetsky, under Karimov there were acts of aggression against the Russian population of Uzbekistan, the Russians were deprived of jobs, housing, other property.
From the petition:
Under Karimov, the Russian language began to gradually disappear from circulation, the number of Russian-speaking schools was repeatedly reduced, the alphabet was changed from Cyrillic to Latin. On behalf of Islam Karimov, programs for de-Russification and de-Sovietization of the republic were carried out in Uzbekistan, almost all memorials devoted to the Great Patriotic War were destroyed, settlements and streets were renamed.

Under Islam Karimov, Uzbekistan ceased to be an ally of Russia - by his order the republic withdrew from the CSTO and EurAsEC. In 2002, Karimov signed an agreement with the United States to deploy a military base in Khanabad. In 2010, Karimov refused to pay Russia's national debt in 700 million dollars.
At the moment, a petition calling for the cancellation of the decision to install the monument to Karimov was signed by about 4,65 thousand people.