A few days ago, the American MTR commander, James Gerrard, announced that the residents of Deir-ez-Zor are allegedly forced by thousands to flee from Deir-ez-Zor to Meyadin "not from ISIS terrorists (* forbidden in Russia), but from Assad forces." From Gerrard's statement:
These people do not go to the south, populated by Arabs, but to the north — to where the Syrian democratic forces are located.
This statement was commented on by the Russian Ministry of Defense. The main defense department of the Russian Federation noted the complete ignorance of the American "speakers" of Syrian geography. From the message of the official representative of the Ministry of Defense of the Russian Federation, Major-General Igor Konashenkov (quote
RIA News
):
Gerrard recently surpassed in his fantasies about what is happening in the east of Syria, all colleagues. In any case, it was rather strange to hear the geographical absurd from the commander of the SSO coalition about the allegedly "thousands of Arabs" fleeing Deir ez-Zor from the liberation from ISIL (*) towards Meyadin (to the south). But at the same time emphasize that people go "not to the south, inhabited by Arabs, but to the north.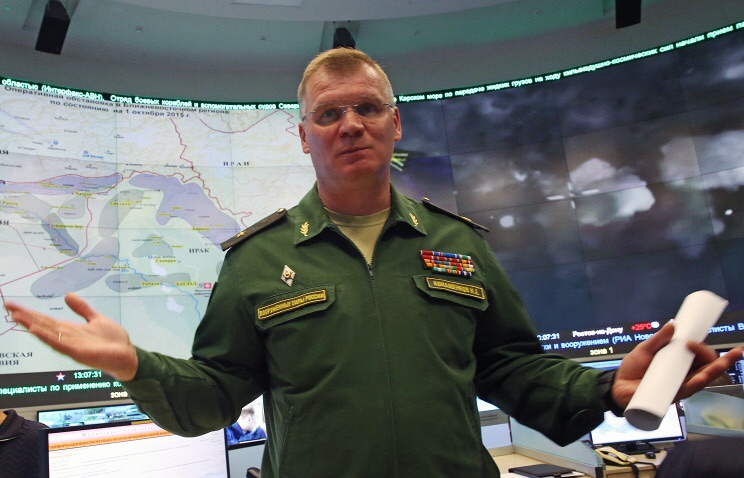 General Konashenkov noted that there are no Syrians who want to flee to the north (in the direction of Raqqa), if only because there is no Raqqa itself, which was ruined by carpet bombing of the American military coalition.
Igor Konashenkov:
Meyyadin was freed from ISIS militants (*) by the Syrian army more than two weeks ago. Therefore, thousands of Syrians do not run there, but return to their homes. And they come back with humanitarian aid delivered by the Russian Center for Reconciliation of the warring parties and international humanitarian organizations. The desire to wishful thinking in Syria, with absolute non-possession of the real situation "on the ground", is inherent in the majority of representatives of the US-led international coalition.