The press service of the main military department of the United Kingdom circulated a message that British Defense Minister Michael Fallon resigned. According to the latest information, Fallon's resignation was accepted by the country's Prime Minister Teresa May. The reason for the resignation called the scandal, in the center of which it was Fallon.
It is noteworthy that this scandal flared up against the background of an event 10-year-old. In the wake of "fashion", revelations by individual women about the alleged sexual harassment of influential men by influential men went to Fallon.
One of the journalists suddenly remembered that Fallon "carried out in her respect the actions of a sexual nature." When Britain began to delve into the essence of the incident, it turned out that Michael Fallon, who was at that time a member of the House of Commons, put his hand on the knee of the journalist Julia Hartley-Bruyere, who asked him questions.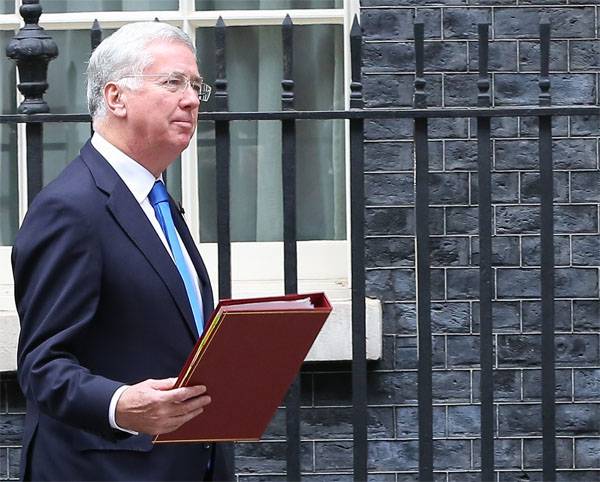 Then the scandal did not flare up, but now it led to the resignation of the minister - after a series of publications in the British media.
Fallon himself said that there were many accusations against him, and he himself calls most of them false. And right there Fallon adds literally the following (quote
RIA News
):
But I admit that in the past I behaved inappropriately for the Armed Forces, which I have the honor to represent. I made conclusions and therefore resign.
He served in the post of Defense Minister Fallon in 2014.