Academician Yury Trutnev celebrates his 90 anniversary. It was thanks to the work and talent of Yuri Alekseevich that the foundations of the modern nuclear
weapons
, which allowed us to achieve parity with the main nuclear "partner" - the United States. Ultimately, the development of Yuri Trutnev made an invaluable contribution to ensuring peace and nuclear balance on the planet.
Yuri Trutnev - Soviet and Russian physicist, Hero of Socialist Labor, Doctor of Technical Sciences, winner of the Kurchatov gold medal. Yuri Alekseevich was born on November 2 on November 1927 in Moscow. After graduating from the Physics Department of the Leningrad State University in 1951, he was sent to work at the All-Russia Research Institute of Experimental Physics and began working in the closed city of Arzamas-16 in the Design Bureau No. 11.
Yury Trutnev was one of the representatives of the team engaged in the development of the RDS-37 thermonuclear charge. The principle of radiation implosion incorporated into the development of this charge formed the basis of the principle of the creation of thermonuclear weapons. The very same charge became the prototype of the subsequent Soviet nuclear warheads.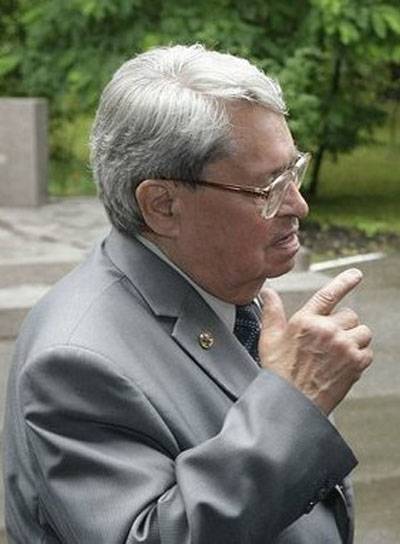 "Military Review" congratulates Yuri Alekseevich on his anniversary and expresses gratitude for his invaluable contribution to the development of the country's security!