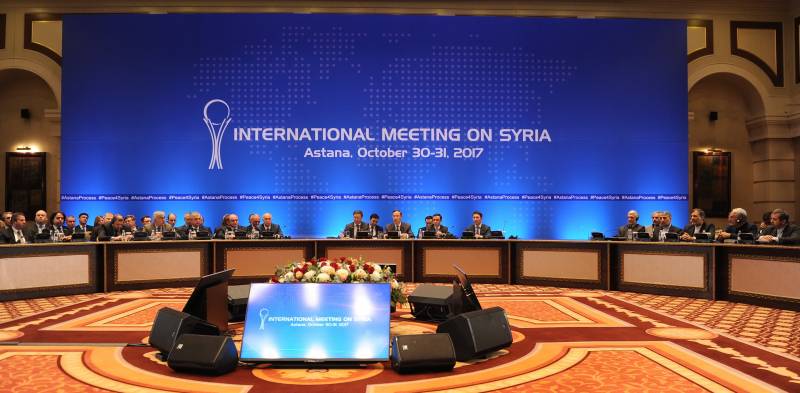 The military successes of Damascus, supported by Moscow in the fight against terrorism, are accompanied by victories in the diplomatic field. On the eve of the seventh negotiations on the settlement of the conflict in Syria ended in Astana.
The main topics of discussion were humanitarian issues and the situation in the de-escalation zone in the province of Idlib, where militants of the Dzhebhat al-Nusra terrorist group (banned in Russia) continue to remain.
In addition to the guarantor countries - Russia, Turkey and Iran, representatives from the UN, Jordan, as well as the USA, who were more concerned about the post-war structure of the Syrian Arab Republic, took part in the negotiation process. Thus, during the summit, the American delegation expressed concern about the possible creation of a Kurdish autonomy in the north of Syria.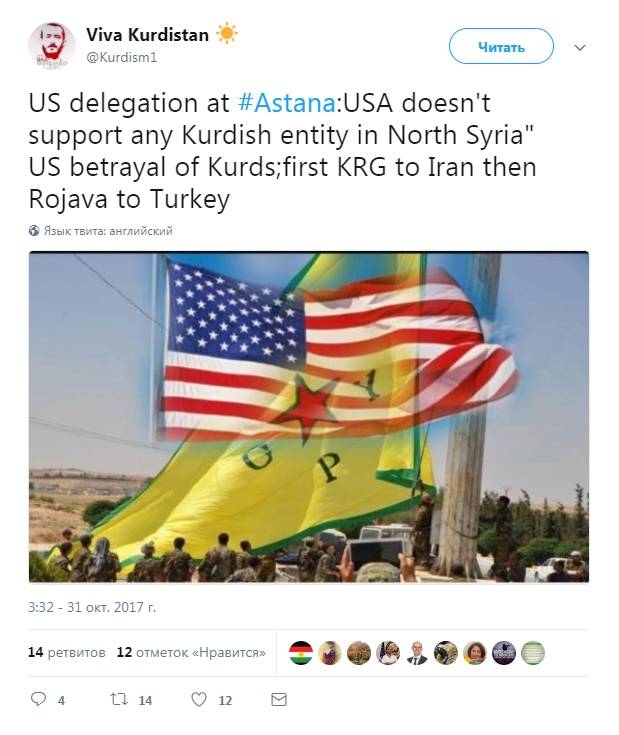 As is known, during the Syrian conflict, Washington actively supported the Kurdistan Workers' Party, and in this connection it should be noted that a black cat is beginning to run between the allies.
Be that as it may, the diplomatic work done over the past few months has created the prerequisites for achieving meaningful results in resolving the conflict. The recent talks between Syrian President Bashar al-Assad and Russian special envoy to the UAR Alexander Lavrentyev, in which the Syrian leader expressed his readiness to support the process of national reconciliation in the country, are striking evidence of this. In confirmation of his words, the head of state announced his intention to change the constitution and hold parliamentary elections on new terms.
It seems that the next step on Syria's path to peace will be the Congress of National Dialogue in Sochi, where a discussion of the draft of the new constitution is planned. Note that earlier Moscow proposed to name the event the Congress of the Syrian people, but the participants of Astana did not support the idea. As Alexander Lavrentiev clarified: "after certain consultations with our colleagues and partners, we came to the conclusion that this name would be the Congress of National Dialogue."
Understanding the situation, now the conflict is moving to the plane where the main contradictions are not between the warring parties, but among the states that take part in the conflict for the most part indirect participation. First of all, we are talking about the United States and Israel.
The policy of the Turkish authorities, which during the Astana talks supported all the agreements reached earlier, remains quite contradictory, but in fact, the peacekeeping function of Ankara in Syria is more and more like annexing the territory of a neighboring state.
The next round of negotiations in the capital of the Republic of Kazakhstan is scheduled for mid-December.