The joint-stock company NPO Energomash has completed the 2017 program of the year for the supply of RD-181 rocket engines to the United States, according to the company's website.
In accordance with the contractual obligations, NPO Energomash JSC 31 of October 2017 of the year sent to the USA two RD-181 engines
- said in a statement.
The company notes that the engines successfully passed tests at the Scientific Testing Complex (NIK-751) of NPO Energomash.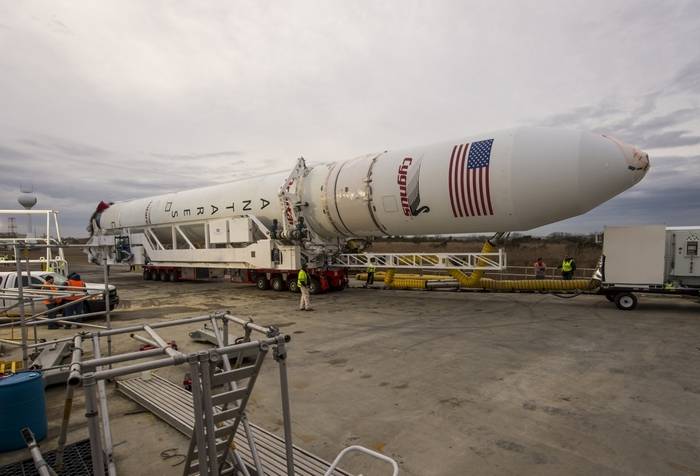 This is the second delivery of engines in the United States. The program for the supply of RD-181 in 2017 was fully implemented
- noted in the NGO.
RD-181 is designed and manufactured by NPO Energomash. This is a single-chamber liquid-propellant rocket engine with a vertically located turbopump assembly.
The contract for the supply of Orbital ATK RD-181 engines was signed in December 2014. In the same year, the design documentation was released, at the beginning of 2015, the first fire test of the RD-181 engine was carried out, and in May 2015 was successfully completed its certification. The engines are designed for installation on American launch vehicles (PH) Antares.
Earlier it was reported that the United States, in connection with the restrictions on military-technical cooperation from Russia to 2014 introduced in 2019, plan to completely abandon the Russian RD-180 engines with which Atlas 5 are equipped with the US United Launch Alliance (ULA). Deliveries RD-181, which are equipped with new Antares PH for the ISS, are limited to the civilian sphere.