The command of the US Navy today published a report on the disasters of two warships. Speech about the destroyers "John McCain" and "Fitzgerald", which at different times 2017 of the year allowed clashes with civilian courts.
Recall that the USS Fitzgerald warship collided with the dry cargo ship ACX Cristal 17 in June, and the John F. Kennedy with the Alnic MC 21 tanker in August.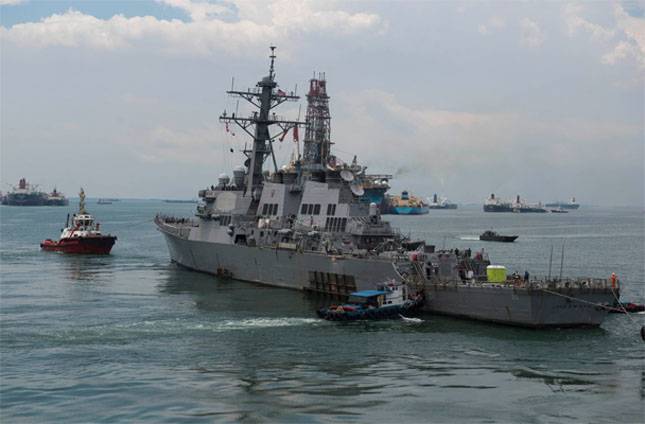 The US Navy said that the collision was made due to command errors.
From the report:
The accident with the destroyer Fitzgerald was due to mistakes made in complying with the rules of navigation. The observation team ignored the necessary communications regulations, and the command did not take into account the norms of a collision avoidance protocol.
The head of the naval operations of the US Navy, Admiral John Richardson, noted that in fact, the events in the case of the crash of the destroyer "John McCain" were developing in a similar way. According to the American admiral, the command did not comply with the rules for preventing collisions and "demonstrated excessive self-confidence, which eventually led to the tragedy."
Further, Richardson said that in the USA they were accustomed to learn from their mistakes, and therefore "they will do everything possible to prevent similar tragedies from happening in the future."
Recall that as a result of these accidents, the US Navy lost 17 troops.
The Russian military department has not yet published a report on the reasons for the collision of the middle reconnaissance ship Liman with a civilian vessel near the Bosphorus.