Kiev is faced with a large number of problems that the current authorities are not able to resolve, and if the country remains in the current borders in 5 years, it can be considered a good result,
InoTV
statement of MEP Yana Toom.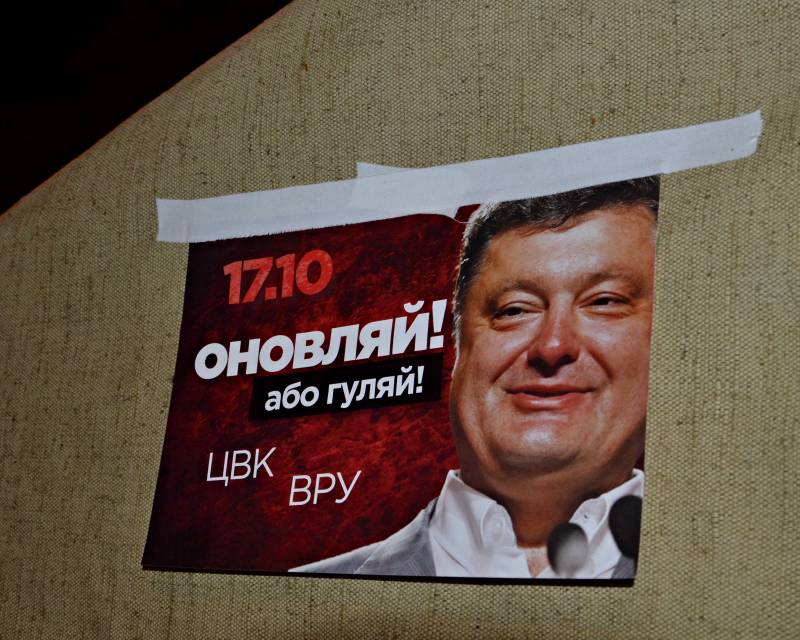 I believe that if in five years Ukraine will remain within these boundaries, then this is good. But I do not believe it,
said Toom.
Apparently, the Donbass will remain part of Ukraine, there is no doubt that they will eventually stay there. Will they get some kind of autonomy ... but somehow agree. Crimea during my life will not become part of Ukraine, that's for sure. And I believe that during the life of my children and grandchildren,
she added.
According to the EP deputy, "an unprecedented scale of corruption in Ukraine will for a long time prevent the creation of a functioning state in the country". She believes that at the present time "Ukraine is ruled by oligarchs who cannot agree among themselves".
Meanwhile, the politician did not rule out that Russia is preparing the ground for reaching a compromise with Ukraine on the Crimea. In her opinion, this is indicated by the absence of a harsh reaction of the Russian leadership to the statement by Ksenia Sobchak, who announced her intention to run for the presidential election and called the Crimea part of Ukraine "from the point of view of international law".
If you look at the laws, then we know that some were imprisoned for saying that the Crimea is part of Ukraine. After all, this can be seen as an undermining of the territorial integrity of Russia. And in the case of Sobchak it did not work. Does this mean that it is now officially allowed in Russia to say that the Crimea is part of Ukraine, or — another idea of ​​it — that we need a second referendum in the Crimea. Maybe she will be allowed to slightly open up this topic in order to somehow legitimize this "Crimean case" somehow in hindsight through a second referendum,
explained Toom.
However, Toom acknowledges that "even if Moscow is preparing the ground for an agreement with Kiev, such a deal cannot be concluded with the current president of Ukraine, Petro Poroshenko."