The special units of the Airborne Forces of Russia will receive about 2017 Tiger-M armored vehicles with a remote-controlled Arbalet module by the end of 40, the Information and Mass Communications Department of the Russian Defense Ministry said on Wednesday.
The modernized "Tigers" will significantly increase the combat capabilities and mobility of the reconnaissance groups of the special forces of the Russian Airborne Forces, their ability to perform tasks in isolation from the main landing forces.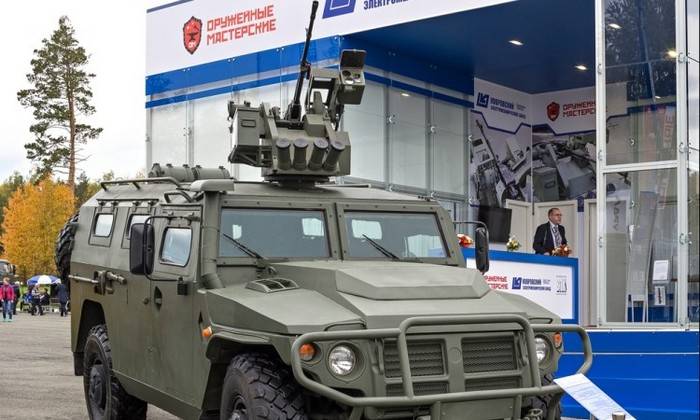 By the end of this year, the special purpose units of the Airborne Forces will be commissioned around 40 special vehicles "Tiger-M" with a remote-controlled module "Crossbow". The modernized "Tigers" are equipped with a large-caliber machine gun and a modern optical-electronic reconnaissance complex, which includes the newest navigation and orientation system, a television camera, a thermal imager, a laser range finder and other special equipment
"It was informed.
It noted that the latest armored vehicles with an automated combat module and remote control, if necessary, can use the means of fast masking in automatic mode.
Armored cars "Tiger" - a family of Russian multi-purpose off-road vehicles. The machine is designed to transport people and various goods on roads and off-road, as well as the installation of various equipment. Depending on the modification, "Tiger" is capable of transporting from 6 to 10 a person, including the driver, or up to 1,2, thousands of kilograms of cargo, reports
RIA News
.