The Russian Ministry of Justice prepared a document with a set of proposals for retaliation against the United States in connection with discrimination against the Russian media. It is reported that the document has already been submitted for study to the Council of the Federation. Deputy Minister of Justice of the Russian Federation Oleg Plokhoy reported on the proposed measures:
Since the meeting, the Ministry of Justice of Russia has officially warned a number of foreign media, in particular Radio Liberty, about the possibility of applying restrictive measures. This will happen if the American authorities implement all the threats against the Russian media that we actually see.
We are talking about attempts to squeeze out from the information field of the West such Russian mass media as Russia Today TV channel, as well as Sputnik information agency.
From the statement of the Deputy Minister of Justice of Russia:
Apparently, we will be forced to implement standards to strengthen control over the activities of foreign non-profit organizations, their branches and representative offices. And the degree of this control is almost mirrored to those measures that are being implemented in the USA today against the Russian media.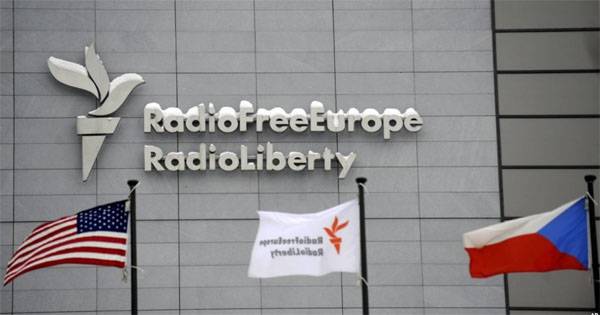 Recall that in the US RT is accused of ordering political advertising through social networks, as well as in carrying out propaganda activities. The accusation is more than strange, especially considering the fact that the aforementioned Radio Liberty has been engaged in unhindered propaganda in Russia over the past decades.