The Turkish General Staff publishes a report on the deployment of the TASMUS system on the border with Iraq. According to the statements of the Turkish command, the system is being deployed within one of the phases of the exercises of the country's armed forces. Training maneuvers of the Turkish troops are held near the checkpoint "Khabur" (Sirnak province) - just a couple of kilometers from the border with Iraq.
TASMUS is a tactical field communication system. It provides for the exchange of information between the various units involved in the exercise, which was launched on September 18.
It is noteworthy that the firing positions of the Turkish army over several dozens of kilometers have been equipped in the Turkish-Iraqi border areas in the Shirnak province. For their creation, special construction equipment has been used for several months.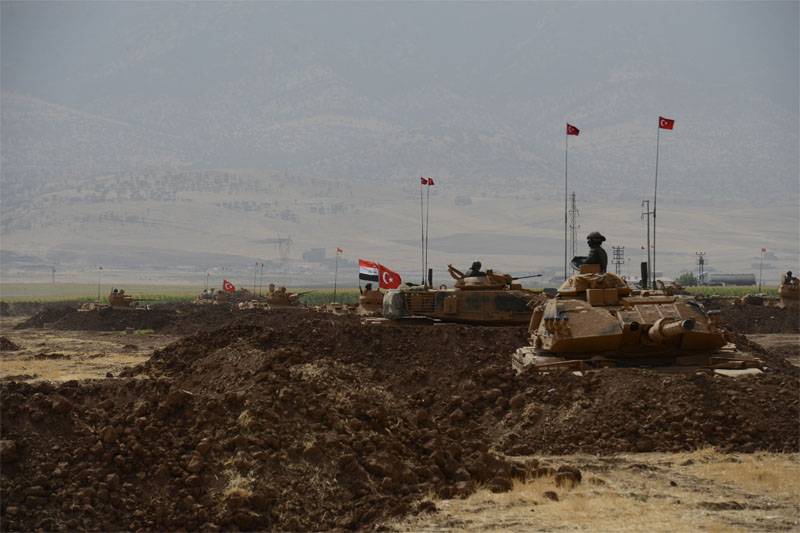 It is stated that Iraqi soldiers are also connected to the maneuvers. The submission reports that Ankara and Baghdad are taking joint measures to prevent a possible breakthrough of terrorist groups that continue to operate in Iraqi territory.
Given the more than strained relations between the United States and Turkey, it can be assumed that Ankara is afraid of supporting Kurdish armed groups operating in northern Iraq, in breaking through the border with Turkish Kurdistan (south-east of the country). In the Turkish capital, they understand that after the unsuccessful attempt to overturn the 2016 image of the year, the United States has far from exhausted its imagination about how to place a more loyal person in the chair of the head of state than Erdogan.