At Sokol Shipyard JSC, (Nizhny Novgorod Region), a communications boat for the modified project 1388H3 being built for the Russian Navy was launched, reports
bmpd
.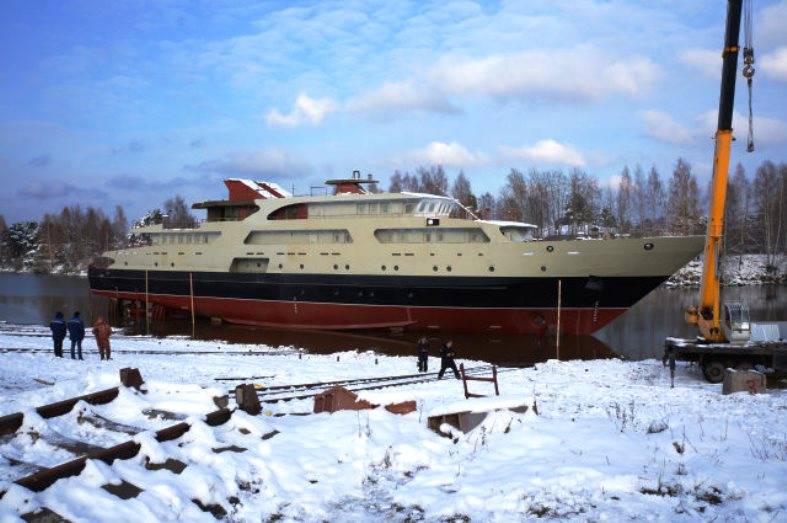 Technical project, as well as a complete set of design documentation, acceptance and operational documentation developed by JSC CB Vympel.
"The boat is being built in relation to the class KM (*) Ice2 [1] R2-RSN AUT1 Special purpose ship (special purpose) of the Russian Maritime Register of Shipping (RS). The purpose of the boat is to transport the members of the command and inspection staff to the ships in the roadstead or in the training areas, "says the release of the design bureau.
The launch is scheduled for 2018 year.
The main characteristics of the boat: length - 66,9 m, width - 11 m, board height amidships - 5 m, draft amidships - 5 m, autonomy - 10 days, cruising range - 1000 miles.
Launched the boat is the lead in a series of three units ordered by the military.
According to bmpd, communication boats of the 1388Н / Н3 project family are a modification of a series of torpedoles from the 1388 project (cipher "Cormorant") and radiation and chemical reconnaissance boats of the 1388Р project built for the Navy of the USSR in the number of 50 units in 1974-1990 years at Sosnovsky shipbuilding plant.