The Chief Military Prosecutor of Ukraine announced the arrest of the Acting commander of the Odessa military unit, based near the airfield "School". We are talking about a military facility, which was penetrated by persons who have declared themselves representatives of the developer. Most of the violators of the current regime were in balaclava. To the place of events (and the incident occurred on October 29) national police squads arrived. A video appeared on the Web, in which one of the military personnel of the military unit near Odessa communicates with police officers while intoxicated.
From the statement of Matios:
Before this capture was preceded by a physical opposition to the personnel of this military unit, carried out around 40 by unidentified sportsmen in balaclava on their faces.
Matios quotes
UNIAN
:
The military prosecutor's office went to the scene of the incident without delay at the call of the National Police, and criminal proceedings were initiated, according to the results of which the military prosecutor's office in the Odessa garrison of the Southern Region was detained by the military prosecutor's office yesterday evening. the commander of the unit is a lieutenant colonel of the Armed Forces who did not take measures related to the use of physical force, firearms and cold
weapons
as stipulated by the charter of guard and guard service, which led to the seizure of land, part of the land of the military unit, and the violation of the territory of a military facility.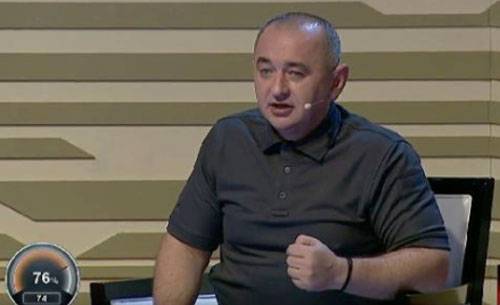 Matios said that a soldier was also detained, who was in a daily duty outfit to protect aviation equipment and did not take appropriate measures to prevent the unauthorized entry into the military unit.
Against this background, special attention is caused by the statement of Colonel of the Armed Forces of Ukraine, retired Yuri Pavlenko in an interview with the Ukrainian media Strana. A retired colonel says that over the past two decades and a half, the Ukrainian generals literally sold off about a third of the land of the Ukrainian Defense Ministry into private hands. According to Yu.Pavlenko, the commanders of some military units do not even know today that military facilities are already in private territory.