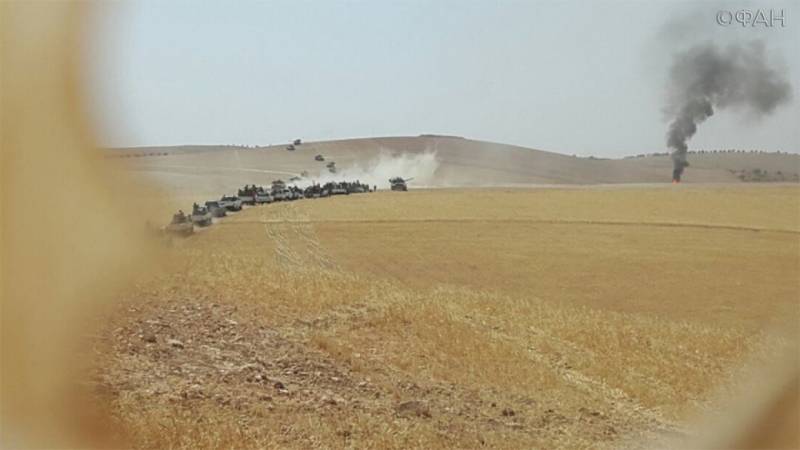 The news agency Sputnik Arabic in Twitter Twitter (@sputnik_ar) writes that in the area of ​​the city of Darat Izza in the western part of the province of Aleppo, a Turkish military base may soon appear.
It is noted that the object of the Turkish Armed Forces will probably appear approximately in 30 km northeast of the administrative center of the province - the city of Aleppo - and at the same time in 20 km from the village of El-Bab.
The AMN Information Service reports that the construction of a military base of the Turkish Armed Forces in the province of Aleppo (SAR) has allegedly already begun. At the same time, this information is not confirmed in Turkey itself.
It is known that the Turkish army concentrated quite impressive forces and assets in Aleppo province. Moreover, in the province are located
tank
units of the Turkish troops. Previously, they were involved in Operation Shield of the Euphrates, when they provided direct military support to the so-called "Syrian Free Army."
A new military base, according to reports, is being built in the region of the only railway connecting Aleppo with Turkish territory.