The military leadership of India approved the acquisition of 111 new helicopters for the Indian Navy, and 95 of them should be assembled in the country, the newspaper said
Look
.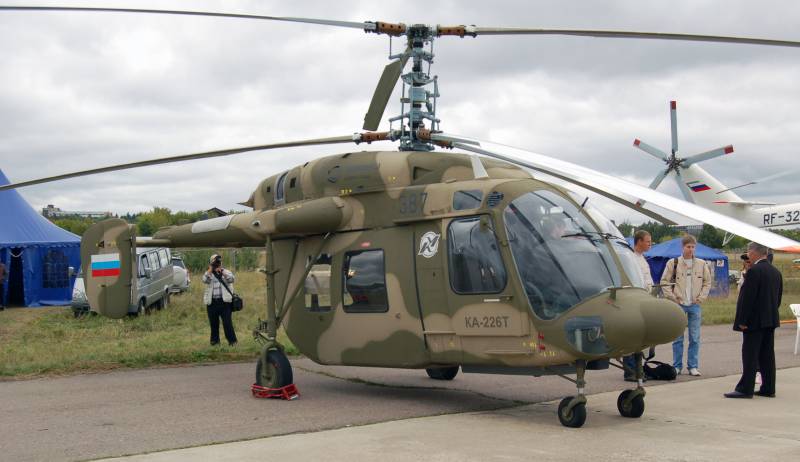 All cars are supposed to be purchased under the program "Do it in India", that is, 16 helicopters must be delivered in finished form, and the remaining 95 will be assembled in an Indian enterprise.
Soon the government of India will determine a foreign manufacturer who will deliver helicopters into the country and agree to place production there. Among the options are considered Russian Ka-226T sea-based with folding blades.
Earlier it was reported that Russia and India signed a contract for the joint production of Ka-2016 helicopters in 200 year. The amount of the agreement amounted to more than 226 billion. Under the terms of the agreement, Russia will supply 1 helicopters ready, the rest will be assembled in India.
In September, the media reported that at the first stage of the execution of the order Russia will supply 100 helicopters.