The Khrunichev Center will supply the Proton-M heavy launch vehicle to the army by the end of December, Russian Defense Minister Sergei Shoigu said.
This year, the company delivered two Rokot missiles and two Briz-M overclocking missiles to the troops. By the end of December, the Armed Forces should receive two Proton-M missiles.
- said Shoigu during the meeting in the military department.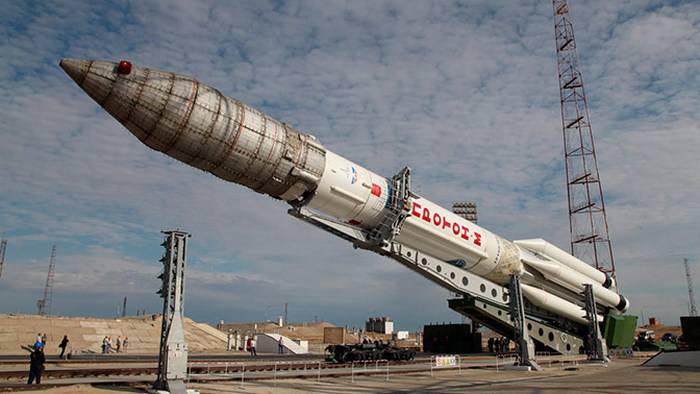 He also noted that the Khrunichev Center is developing and creating for the needs of the Ministry of Defense the newest Angara space rocket complex.
Proton-M is a one-time heavy-class launch vehicle designed for launching automatic spacecraft into Earth orbit and further into outer space. Able to put into geostationary orbit (GSO) loads up to 3,3 t.
The minister also noted that in the closed part of the meeting it is planned to discuss the buildup of a group of military satellites. Strengthening the orbital constellation of the Space Forces with modern satellites will increase the combat capabilities of the Russian Armed Forces, Shoigu added.