The leadership of Uzbekistan has sent a message to the United States that it is ready to assist in the investigation of the terrorist act committed in New York. Recall that on the eve of 29-year-old Seifullo Saipov, using a truck, literally crushed people on the Manhattan bicycle path. 8 people died, at least 15 injured. American intelligence agencies said that Saipov was from the Republic of Uzbekistan. He settled in the US in 2010.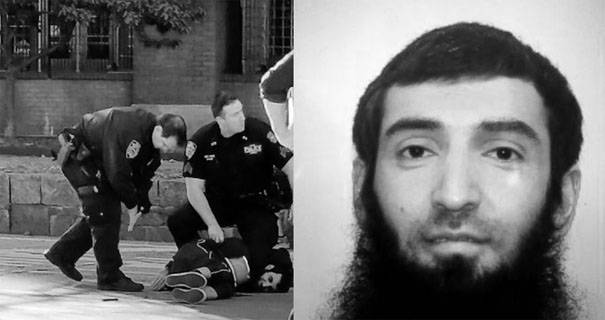 President of Uzbekistan Shavkat Mirziyoyev said that the country is ready to use all forces to assist in the investigation of a terrorist attack.
From the statement of the head of Uzbekistan:
There can be no excuse for this ruthless and extremely cruel crime. We strongly condemn all forms and manifestations of extremism and terrorism. Uzbekistan, for its part, is ready to use all forces and means to assist in the investigation of this terrorist act.
Against this background, the 5-I scientific-practical conference of the Regional Antiterrorist Structure of the SCO opened in Tashkent. The conference highlighted an important issue related to the spread of terrorism. The terrorists who are defeated in Syria, are doing everything to save their cells, and are trying to move from the UAR to other countries. It is noted that many ISIL militants (*) are forwarded to Afghanistan to continue their destructive activities in the future both in Afghanistan and in Central Asia, as well as in northern India and western China.
Recall that Seyfullo Saipov was injured during his arrest and is now in one of the clinics in New York. A note was found in the cab of his car, in which it was stated that he had carried out the attack on behalf of ISIS (*).