Financial regulators of Russia and China are working on the issue of prolongation of a bilateral agreement on currency swap on 3, reports
Expert Online
With reference to the Deputy Prime Minister - Head of the Government Office of the Russian Federation Sergey Prikhodko.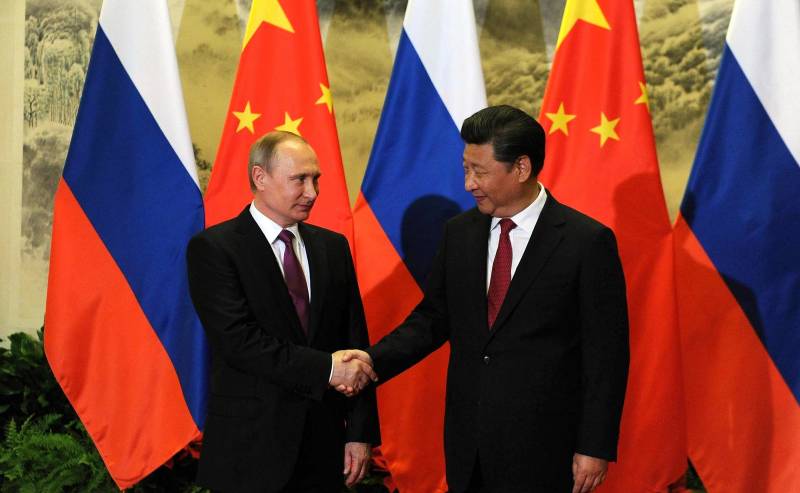 At present, the financial regulators of the two countries are working on the issue of prolongation of a bilateral agreement on currency swap from 13 in October 2014 for the next three years,
Prikhodko said.
He noted that Russian-Chinese cooperation in the financial sector has been developing quite actively in recent years.
The share of payments in national currencies is gradually increasing. At the end of 2016, the share of national currencies in the calculations for the export of Russian goods and services amounted to 13%, for imports - 16%. In the first quarter of 2017, these figures increased to 16% and 18%, respectively,
told the vice-premier.
He recalled that "to expand the use of the national currency in international payments, China has developed a system of cross-border payments in yuan by the China International Payments System (CIPS), to which a number of Russian banks have already connected."
According to Prikhodko, the urgent issue of bilateral financial cooperation is the interaction of payment systems.
Thus, the Russian National Payment Card System (NSPK) and the Chinese UnionPay entered into agreements that provide for the processing of domestic operations using UnionPay cards at NSPK and the provision of settlement services for these operations. In addition, in 2017, a pilot project of UnionPay and the Agricultural Bank for the production of co-binging cards "Mir" was implemented,
added on.
The publication notes that currency swaps can be considered as one of the measures that will make the ruble and yuan more sustainable, which in turn will have a positive impact on the stability of the global financial system.
China has become Russia's largest trading partner with a turnover of $ 100 billion, pushing Germany aside.