A multi-purpose attack helicopter Mi-35, built at the Rostvertol plant, entered the helicopter regiment of the Western Military District (ZVO) stationed in the Pskov Region. The new combat vehicle went through all the stages of factory tests and was adopted by the engineering and technical staff of the regiment, the press service of the ZVO reports.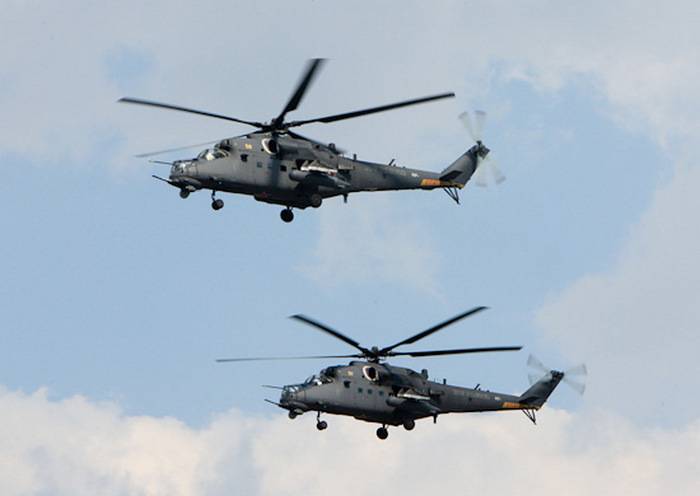 It is noted that the Mi-35 helicopter is an upgraded version of the Mi-24 and is designed to destroy enemy armored vehicles and manpower, fire support for motorized rifle and
tank
subunits, landing of troops, evacuation of the wounded, as well as transportation of goods in the cockpit and on an external sling.
The helicopter is armed with Sturm-V anti-tank missiles, 80 mm 240 mm unguided rockets, one 12,7-mm and two 7,62-mm machine guns, 30-mm grenade launcher and bombs weighing from 50 to 500 kg.
The entire flight crew of the army regiment
aviation
He was trained in Mi-35 command and control at the Center for Combat Use and Retraining of Army Aviation in Torzhok, Tver Oblast, and will begin training flights in the near future. Helicopter delivered in the framework of the state defense order
- added to the press service