The commander of the Russian grouping of troops in Syria, Sergei Surovikin, will take up the duties of the commander-in-chief of the VKS. He will be the first combined-arms general to lead this type of troops, but for the time being he will remain in Syria due to the lack of certainty about his successor, reports
Kommersant
.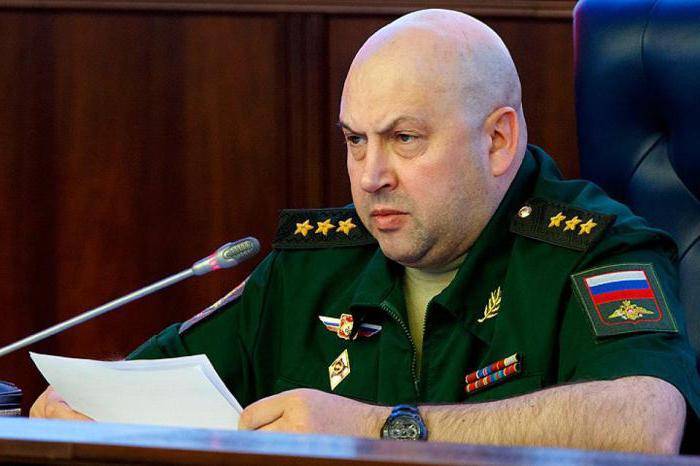 According to Kommersant, the General Staff planned to appoint the commander of the airborne forces Andrei Serdyukov as the head of the grouping in the SAR, but he is now recovering from a car accident. Sources claim that this candidate is still a priority, but his trip will depend entirely on his health.
Earlier, newspaper sources noted that Surovikin's new appointment should be regarded as "rewarding for decent service in Syria: having led the group in March 2017, he was able to qualitatively increase the level of interaction of ground forces,
aviation
, Air defense and space grouping. "
Taking into account the experience of the general (he headed the main operational department of the General Staff, was the chief of staff of the Central Military District, commanded the Eastern Military District) "leading a new type of troops should not be for him some kind of revelation," one of the publication's interlocutors is convinced.
According to the newspaper, Surovikin should formally take up the new duties of November 1. However, he will remain in Syria until the question of his successor is finally resolved.