The new tugboat RB-369 of project 16609, built at the Pella factory near St. Petersburg, completed state tests and will soon be handed over to the North
the fleet
, transmits
TASS
the press service of the Ministry of Defense.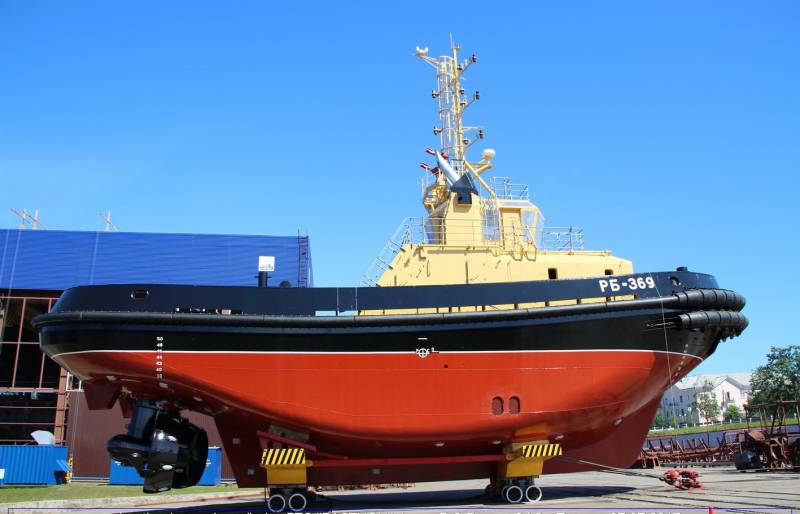 "The stage of state tests of the newest tug RB-369, built at the St. Petersburg enterprise Pella for the Russian Navy, has been successfully completed. It is planned that in the near future the state reception committee will sign the acceptance certificate, and the tug will be part of the Navy. The Northern Fleet will become the permanent place of deployment for the tug, "said the military department.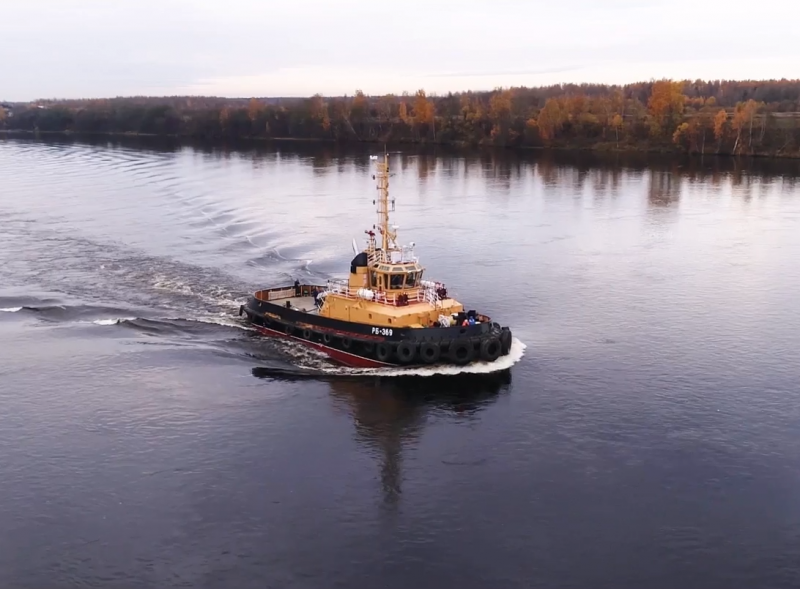 According to the press service, RB-369 "is designed to perform towing and craning operations in the port, on roads and coastal areas, removing ships and ships from the shoals, extinguishing fires on floating objects and onshore facilities, as well as walking in rarefied one-year ice with a thickness of 60-80 cm.
The length of the vessel is 28,5 m, width - 9,5 m. The tug is equipped with a hydraulic crane with a lifting capacity of more than 900 kg. To extinguish the fire on the vessel has an external fire extinguishing system.