The new domestic engine PD-14, created for the civil airliner MS-21, will be used for the medium military transport aircraft IL-276, reports
TASS
message of the program manager in PJSC "Il" Igor Bevzyuk.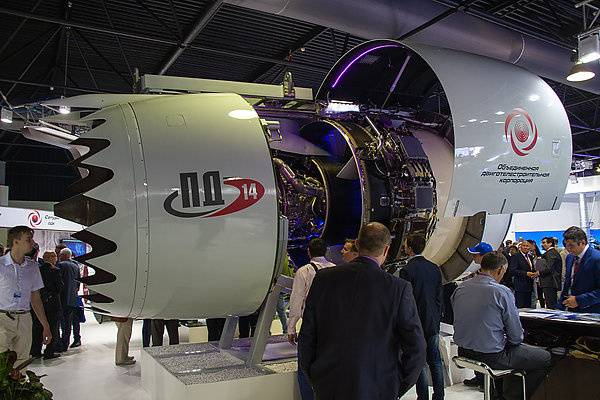 The engine of the first appearance is well-proven PS-90A-76, having the necessary characteristics to reduce technical risks. And as soon as PD-14 confirms its characteristics during serial production, it will be used on IL-276,
said the agency Bevzyuk.
According to him, "the Aviastar plant in Ulyanovsk is determined by the head manufacturer of the new aircraft." In the IL-276 project, "the best technical solutions and developments created by the SV Ilyushin Design Bureau" will be implemented.
This will be the traditional layout for a military transport aircraft: a single-wing high-wing (wing attachment to the fuselage when it passes through the upper half of its section) with a T-shaped tail assembly, with two engines under the wing. He will be able to take off from unprepared and unpaved airfields. This is a ramp aircraft with the possibility of not only loading and unloading operations on the ground, but also the possibility of landing from it,
told the program manager.
PD-14 will provide a speed of about 800 km / h to a transport aircraft. At maximum load, its range will be about 2 thousand km, and the maximum range with the so-called distillation option - up to 7 thousand km.