US Secretary of State Rex Tillerson met with the Russian ambassador to Washington, Anatoly Antonov, during which he discussed the conflict in Ukraine, the fight against terrorists in Syria, the DPRK problem, and ways to improve bilateral relations, reports
RIA News
State Department spokesman Heather Nauert.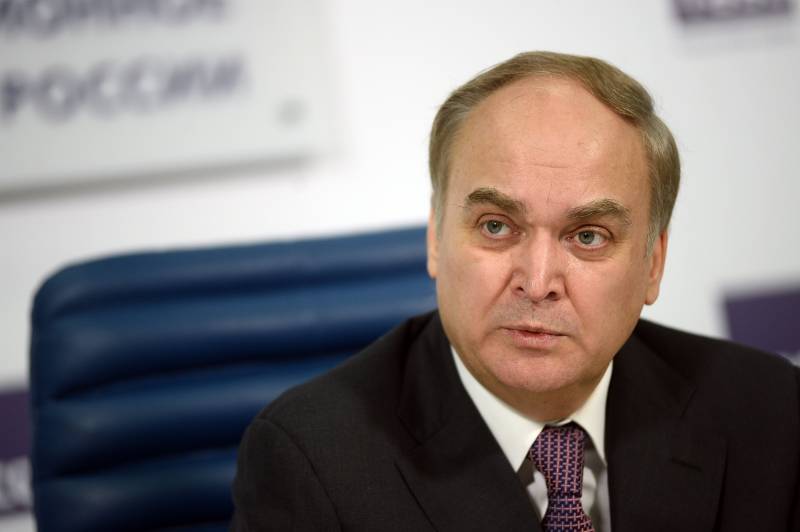 Secretary of State Rex Tillerson held a meeting with Russian Ambassador Anatoly Antonov at the State Department on Tuesday. They discussed the need to restore the territorial integrity of Ukraine and the full implementation of the Minsk Agreements,
said in a statement to the agency.
According to Nauert, the parties also "discussed the destruction of the IG (the group is banned in the Russian Federation) in Syria and the US commitment to the Geneva talks as the best way to solve the political conflict in Syria."
Other topics discussed included countering threats from the DPRK and prospects for improving bilateral relations between our countries,
added the representative of the State Department.
Antonov also noted at the meeting the depressing state of relations between the two countries and the weakness of sanctions against Moscow. This was announced by the press secretary of the embassy Nikolay Lakhonin.
The ambassador called for a review of this unconstructive line, stressing that Russia and the United States, as the major nuclear powers and permanent members of the UN Security Council, have a special responsibility for international peace and security,
said in a statement the press secretary.
It is emphasized that "in this regard, the establishment of a joint struggle against terrorism and the prospect of the completion of the defeat" of the ISIS assumes key importance.