In European countries, including Poland, the number of cases of vandalism in relation to Soviet military burials has decreased,
RIA News
the message of the head of the Ministry of Defense of Russia to perpetuate the memory of those killed in the defense of the Fatherland, Major General Vladimir Popov.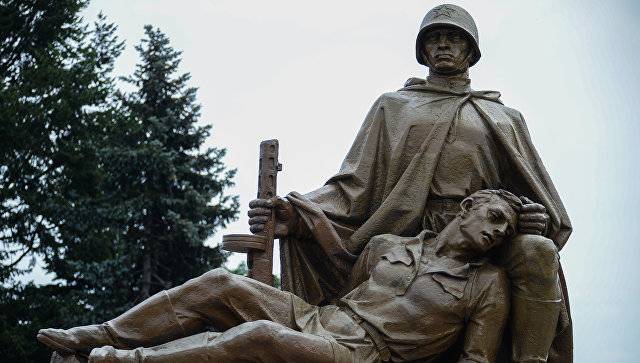 According to the information, almost 12 thousand war graves of the period of the Great Patriotic War are located on the territory of foreign countries: on the territory of the CIS countries - 6,4 thousand, far abroad countries - 5,6 thousand. Over 4 million of Soviet soldiers are buried in them, more than 3 million of them - unknowns.
The issue of acts of vandalism in relation to Russian graves remains problematic today.
"Nevertheless, despite the heightening of anti-Russian sentiment, in European countries where representative offices function, this negative process was slowed down in 2016. So, in 2015, the 53 vandalism was committed, in 2016, 26. In the first half of 2017, the total number of cases of vandalism against Russian military memorials also decreased by 20% (on July 1 2016 of the year - 10, July 1 of 2017 of the year - 8), "Popova's article published in" Military historical journal.
In the 2017 year, even in Poland, the number of cases of vandalism decreased by more than a third (2016 in the first half of the year, 8, in the same period, 2017 of the year - 5)
noted the general.
According to him, "in five of the eight countries of the Russian Defense Ministry missions, vandalism was not recorded at all in 2016, in Slovakia, the consequences of a single violation in relation to the Russian military memorial were eliminated in a matter of days, the official apologies were made to the Russian side."
On all the facts of vandalism, the Russian embassies sent official notes to the state and public bodies of the respective countries.
"The consequences are promptly eliminated by local authorities, with the exception of cases of demolition of five monuments installed outside of burial sites in Poland. This attitude of the Warsaw authorities is all the more alarming, "the article says.