In the United States of America, it was again considered that the current anti-Russian sanctions were not enough. To expand the sanctions measures, we decided to introduce additional restrictions on the participation of companies in joint projects with Russia.
RIA News
gives the text of the prohibitive measure, published by the main US financial department:
The following actions are prohibited for individuals and legal entities in the United States without a license or other permission from the foreign assets control office: supply, export, re-export (both direct and indirect), provision of technology for exploration or production of deep-sea, arctic or shale projects.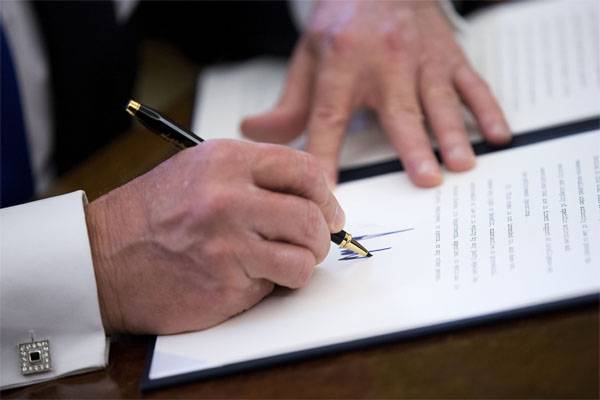 Now, each individual application will be considered by the US government agencies, which in fact is the direct intervention of the American state in the country's economy.
New sanctions measures will take effect on projects launched from the end of January on 2018.
Experts in the United States have already noted that these measures will primarily strike (as it was before) at all not at Russia, but at the American energy business, which continues to maintain contacts with Russian companies and is interested in joint projects.
Meanwhile, oil quotes continue to update 2-year highs. Thus, a barrel of Brent crude oil is already trading above the 61 dollar. By the way, this is also positive information for the United States, since at this price, US companies can resume production of shale hydrocarbons due to gaining profit.