The National Anti-Terrorism Committee of the Russian Federation reported that the gas pipeline through which the "blue fuel" runs through the territory of the Crimean peninsula, was probably damaged due to sabotage. It is noted that damage is also being investigated, including on the nature of the impact with the help of "weapon impact".
From the message of the NAC:
Yesterday, around 20.00, at a gas distribution station located near the village of Vinogradnoye, the urban district of Alushta, the Republic of Crimea, gas pressure was reduced. At the same time, the power supply was cut off due to the fall of the power transmission tower. When inspecting the scene of the incident, experts found external damage to the gas line.
At the moment, several Crimean settlements in the south of the peninsula are deprived of gas supply. This is the Grape, as well as the Cliff and the Small Lighthouse. In total, about 1,5 thousand people remain without gas supply.
In Crimea, noted that the restoration of gas supply will begin with the onset of daylight.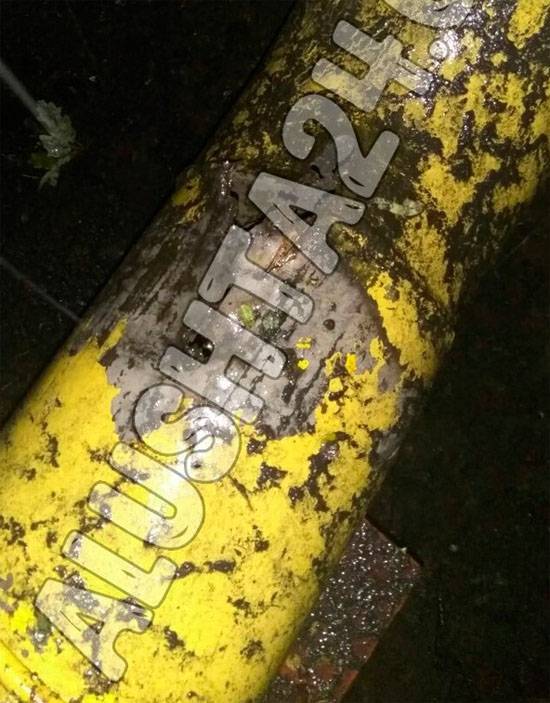 In the local press there was a photo of the damage to the pipeline. In the photo you can see a hole of small diameter. It is noted that the hole is through.