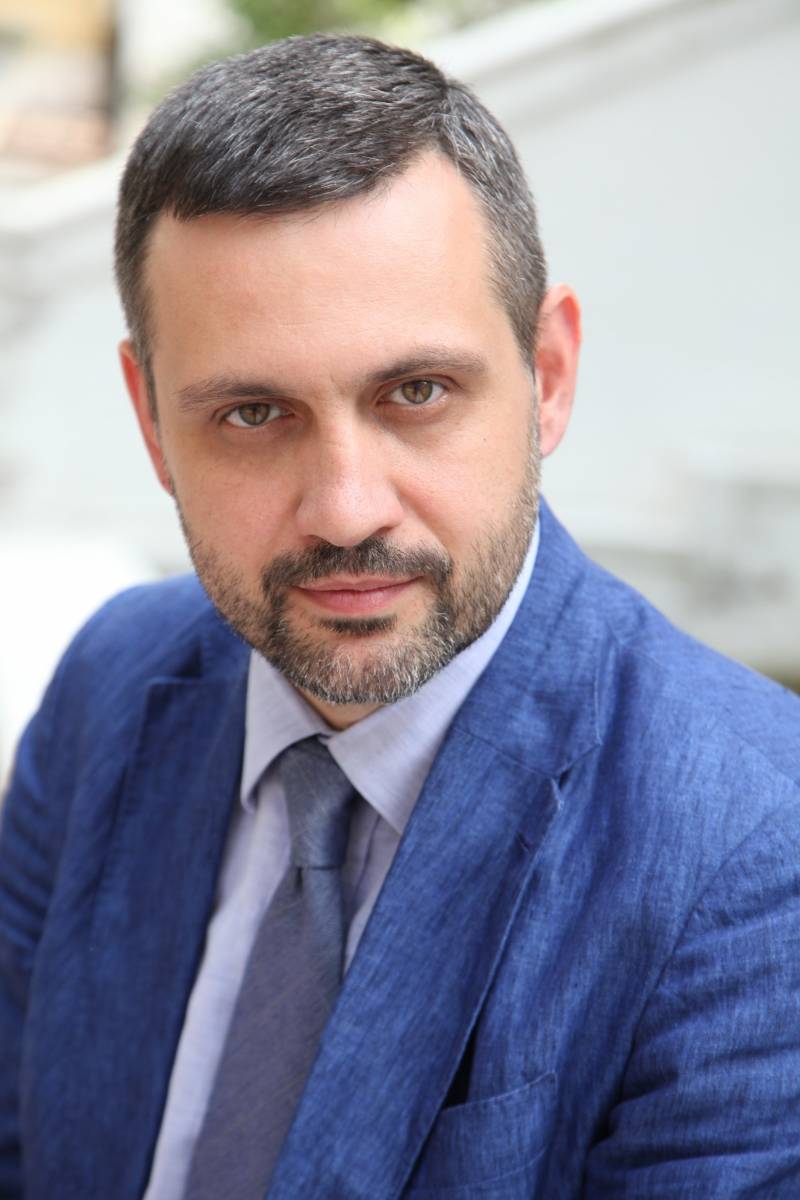 The spread of Islam in Europe can bring Christianity back to popularity; secularism has become a new religion and refers to others with neophyte aggression; The church does not know yet how to deal with bioethics, but has already allowed the baptism of surrogate babies. Forecast for the future of Orthodoxy and Christianity from Vladimir Legoyda - Chairman of the Synodal Department for Church Relations with Society and the Media of the Moscow Patriarchate
What is the future of religion in 10-20 years? Today in Europe its social significance is noticeably decreasing. On the other hand, in the countries of the third world the number of Muslims is growing, and in Africa and Latin America - the number of Catholics. Two poles are obtained. What is the result of their proximity?
The trends you mentioned really exist. Only in Europe, not the role of religion in general, but Christianity, which for centuries has been a traditional religion for these places, is declining. True, this situation differs markedly from country to country, so it's quite difficult to talk about a common or one trend. One thing - Spain, Italy, Poland, another - France, Germany or, say, Norway. In parallel, the influence of Islam is increasing in Europe and the world, and it is not yet clear what kind of global reaction its expansion will cause.
Cardinal Kurt Koch once said: "We should not be afraid of strong Islam, but of weak Christianity." If you look at this statement as the starting point of some kind of program, we can assume that in the European territories the strengthening of Islam will lead to a turn of society towards strong Christianity. True, while this is not visible, but
история
very often develops not according to the scenario that seems most obvious to the majority.
From the moment when the Bolsheviks began to preach atheism aggressively, promises to bury religion were repeatedly heard. Unsuccessfully. Religion will not leave our life, because this is what a person needs.
I confess, it becomes alarming when I find out that in Europe, officials decide to destroy churches, prohibit wearing crosses in schools, and it is indecent to talk about faith in university walls. What do you think will countries in the future appear on the map of Europe in which religious activity will be outlawed or artificially reduced to zero?
I do not exclude that in some countries at the level of public regulation there will be established rules that significantly limit the public manifestation of religiosity. I have already said many times: if a cross is a problem for someone, which is visible to others, where is the guarantee that the cross on the dome of the temple will not become the same problem tomorrow? Do we have to close the temples with some huge fences? We are already facing a negative reaction to the bells. Moreover, in our country.
I think that such opposition also has quasi-religious roots. Secularism, which claims to be the only regulator of social life, is already an ideology or quasi-religion. Sometime in history, the dominance of one religion implied mandatory restrictions for another. Now there is often a similar struggle between aggressive secularism and Christianity.
From the point of view of sociology, the ROC is a large public organization. Greenpeace, for example, too. If you ask Greenpeace managers what they are going to do with the next 25 years, they will say that global warming and waste recycling will be the main topics for them, and the problem of oil production and atomic energy will become less important than before. Does the ROC have a similar clear vision of problems for the future?
The Russian Church, not to mention Christianity in general, is much older than Greenpeace. Here, at least, a slightly different angle of view.
The problems that a person solves in religion are the same age as a person. Modern apologetics says that there is an innate religious need in people. But both sociologists and anthropologists will agree that a person does not feel the needs that are in principle unrealizable - this is how we work. (I'm talking about needs now, not about fantastic plans and Manilov's dreams). So our plans are not designed for 25 years, but for the entire existence of mankind.
Oil deposits can change, and a person, as long as he lives, will not get away from the eternal problems of life and death. I was recently shown an article that says that scientists will change the aging gene and people will live on average 120 years. But "damn questions" are not going anywhere. Just longer we will suffer them ...
Everything will just return to the Old Testament framework, where the patriarchs lived for hundreds of years?
Yes, everything is already described.
At the same time, like Greenpeace, we are confronted with modern challenges: environmental disasters, discussions about the education of the future, the departure of young people into virtuality ... There are problems that do not have a ready-made theological solution. For example, some questions of bioethics, the possible anthropological consequences are bioethical. There are issues that are solved. Recently, by the way, a separate document was adopted in the Russian Church on the baptism of surrogate babies.
And how baptized?
Baptized, of course. Strictly speaking, even arguments against surrogate motherhood are more moral than purely theological. If a woman leases her body for money, bears a child for someone, this is certainly a moral problem. But this does not mean that the child can not be baptized.
Does the Church need to modernize the inner life and the principles of working with people?
I try not to use the word "modernization", because for some people it will immediately cause a predictable reaction of rejection, and my words will immediately be labeled in a certain way - even before reading and without trying to delve into what is being said.
Does the church need change? Of course, needed. The church is a living organism that is constantly changing. Look, today we have metropolitans present on Vkontakte and Facebook. In parallel, there are metropolitans who have never seen Facebook or Vkontakte.
Priests who are less than 40 or 30 years old are people of their generation. They did not fall from the moon and grew in our time with all its pluses and minuses. I do not want to go into the discussion about the generations X, Y, Z and Pepsi now, but they are experiencing the same difficulties as their peers.
When the apostle Paul says "for all I have become everything to save some" - is this not an indication of the need to change and a Christian's ability to change in order to preach the gospel? Another thing, this does not mean that you need to change the language of worship for every 10 years or adjust it to the slang that has appeared.
There is a very serious missionary mistake when the preacher seeks to win over the audience and starts saying "we are the same as you". But Christians are not the same as non-Christians, however politically incorrect it may sound today. This border can not be crossed. "We call you to where you will not come without the Church," "Christ promised that you will never receive on your own," only this can be a real Orthodox sermon.
We communicate with Muslims, Buddhists and Jews, with believers and non-believers, and each person is called upon to respect the image of God, regardless of the religious views of this person. But the Christian himself checks these views with one thing - the Gospel. We cannot, we have no right to say that to be a Christian or a Muslim is the same from the point of view of Christianity. No, not the same. Actually, this is the position of any world religion, in the center of which is the question of truth and salvation.
The presence of metropolitans on Vkontakte and Facebook is, of course, good. But now the main struggle on the Internet is in the style of presenting information to users. The question is not where to start an account, but how to tell you about yourself. Here, it seems to me, the Church has a serious problem, since 90% of bishops speak the language of not even ancient teachers, but Soviet officials, and prominent church experts speak the language of intellectuals of the beginning of the 20 century, which few people accept today.
I disagree with this figure for two reasons: first, we have recently increased the number of bishops, as the dioceses have greatly increased (200 dioceses in Russia alone). Most of the bishops who were ordained in recent years are young people, they simply cannot know the language of the Soviet bureaucracy. The second point: how "outdated" language is a serious problem? One of my comrades called the modern youth "design generation". I agree with that. But this has its advantages for the richest church tradition of painting and architecture.
In addition, modern society is very fragmented. Recently, the singer Schnur, in response to the words that he is megapopular, said: "I am popular in certain social groups." And this is true: among some people he is popular, and among others it is considered just to mention his name. Such is the peculiarity of the modern world. On the one hand, it complicates life, because there are few universal authorities in it. On the other hand, it seems to me that religion belongs to those eternal topics that experiments with style can harm and which can unite a large number of people precisely by their stylistic constancy.
Say, the problem of language, of course, exists: it is necessary to speak so that the audience understands you. We have fathers experimenters on Youtube. One, it seems to me, generally works in the style of Max + 100500, only, of course, without swearing. But on the likes and dislikes, as well as on the comments it is clear that not all are ready to accept it. But even with such a modern pitch, of course, these videos do not have millions of views. And will not. As rightly pointed out the reasons for this, one of my friends, professionally versed in this topic: "There is no mat. No boobs. No Mimi. Difficult to object.
I watched several experiments when the priest tried to go with the audience not just to the pontoon language, but, let's say, to the subcultural one. Often the result was the exact opposite of the idea. Still, religious interest is deeply focused on style. They always meet, of course, according to their clothes, but they see off something in their minds. In general, the main thing - to have something to accompany.
... Yes, today there is the problem of actualizing the sermon. But is there a universal recipe for solving this problem? Of course not. Although I can call one universal criterion: it must scratch the heart. A person, having heard a sermon, should understand how it relates to his present life, and, ideally, be inspired by what he heard.
Then, it seems to me, in the Russian seminaries, it is necessary to cancel the courses of preaching sermons and simply look at the site TED.com in the free time. Because his short lectures fully meet the conditions you listed.
I assure you, His Holiness the Patriarch is well aware of the various formats of modern public speeches and in our seminaries not only classical homiletic courses at the level of the 19 century are taught.
That is TED.com watching?
Maybe not necessarily, as you would like, but someone probably looks. That it is useful, I agree. Although there are other useful sites ...
In Russia, theology acquired the status of secular science, recently passed the defense of the first dissertation, and then many scientists were afraid that the Russian high school was slipping into archaic. Is this so or, conversely, will ecclesiastical thought become more relevant in a dialogue with secular science?
I consider the problem of the legalization of theology in our academic environment as an atavism of the Soviet period. Genetics were forced to admit, and theology is still "wanted, and pricked." We all understand that the scientific status of theology is consistent with world academic practice. And nothing extraordinary from a scientific point of view is happening now. It seems to me that in the protests against theology we see manifestations of a dogmatically-unscientific understanding of humanitarian disciplines, which is encountered, first of all, among some natural scientists.
The main problem, as has always been since Galileo, is the demarcation of religion and science. And inside science too. Now they have introduced a new discipline, it is necessary to draw a demarcation line: here is religious studies, here is philosophy, here is theology. Methodologically this is a simple understandable thing.
I think for most people the question "science theology or not?" Is not so important. What is important is how noticeable and convincing she can make herself known. For example, psychology is actively involved in public life. Theology, after it is established in the scientific community, will also become more noticeable? Will there be any interest to the man in the street?
I will say this: why not?
There is a very interesting modern theological thought, which is not yet widely known in Russia. Greek, for example. Or the tradition of modern Protestant apologetics, with which one may not agree on everything, but it is important and necessary to know.
Theology in dialogue with science will be able to attract the attention of not only the believing part of the population of our country and broaden the horizons of all thinking people.