In the small Estonian town of Tapa, new "inhabitants" appeared. According to the portal ukdefencejournal.org.uk, the British Defense Ministry sent an infantry regiment of Royal Welsh (Royal Welsh) to Estonia.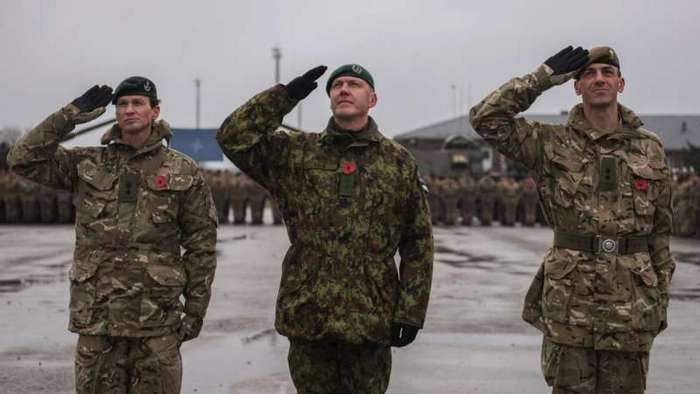 Royal Welsh in Estonia.
The Welsh will complement the British part of the NATO contingent in Estonia. Since March of this year, the 5 Infantry Battalion of the British Army, which took part in joint exercises of the NATO countries and their allies, is already located in the city of Tapa. Now the number of British soldiers in Estonia has increased by 800 people.
The Royal Welsh joined the Forward Presence Battlegroup, a multinational NATO battle group. The regiment commander took over the leadership of the united formation, which also includes soldiers from France and Denmark.
Threats forced Britain to strengthen its presence in continental Europe, deploying soldiers,
Tanks
and fighters in Estonia and Romania
- declared Minister of Defense of Great Britain Michael Fallon, transfers
"Warspot"