The situation with the Catalan "independence" continues to develop. Recall that on the eve of the Catalan Parliament, in fact, fulfilling the will of Madrid, announced a self-dissolution. Today it became known that the Spanish authorities decided to annul the declaration of independence, despite the fact that the authorities of Catalonia themselves "froze" this declaration, not allowing it to move after the referendum.
The annulment of the declaration of independence today was carried out in the Constitutional Court of Spain. Reported by the Spanish edition
El Pais
.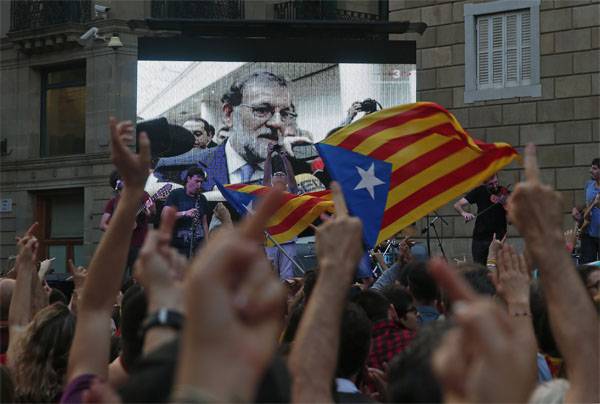 Against this background, the Supreme Court of Spain began the consideration of the case filed against some deputies of the Catalan Legislative Assembly. Deputies are accused of state rebellion, calls for the overthrow of the constitutional system and embezzlement of budget funds. It is known that, according to the aforementioned charges, the former Catalan legislators are threatening everyone to 30 years in prison.
At the moment, Catalonia has no autonomous status. The territory of the former autonomy is governed directly from Madrid by the government of Rahoy. The head of the Spanish Cabinet of Ministers said that the elections in Catalonia could pass December 21.