The President of South Ossetia, Anatoly Bibilov, ratified a cooperation agreement with the self-proclaimed Donetsk People's Republic, the press service of the head of South Ossetia said.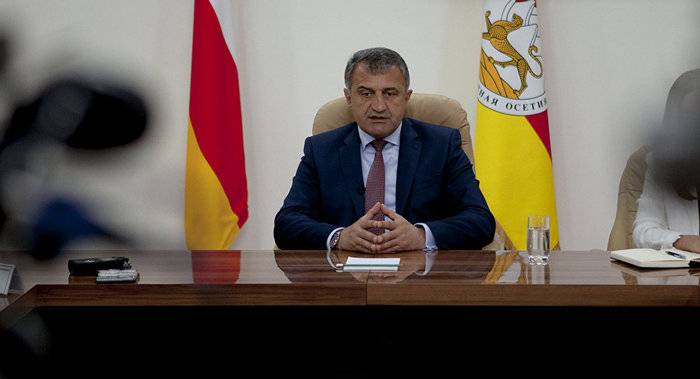 South Ossetia and the Donetsk People's Republic actively cooperate. The law on ratification of the interstate agreement signed by Anatoly Bibilov passed all the stages of coordination. It concerns the relations of the two republics in almost all areas - political, economic, cultural and many other
- quotes on Tuesday the words of the press secretary of the President Dina Gassiyevoy Agency
Sputnik South Ossetia
. The parliament of the republic ratified the October 24 agreement.
South Ossetia in 2014 year recognized the independence of the self-proclaimed DNR and LC. Diplomatic relations have been established between Tskhinval and the republics. Representative offices of South Ossetia operate in Donetsk and Lugansk, and in Tskhinval there are representative offices of the DPR and LPR.