The State Admission Commission signed an act on the acceptance of a new patrol boat "Raptor", built for the Baltic
fleet
. Currently, the boat is included in the fleet, reports
press office
Baltic Region Information Support Department.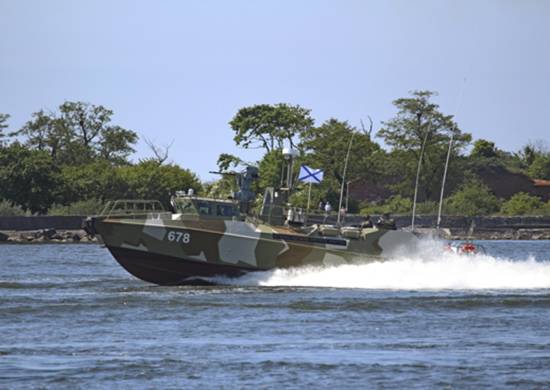 The boat arrived at the permanent base in the port of Baltiysk, where it will carry out tasks for the purpose in the Baltic naval base. State tests of the serial "Raptor" were held in the Baltic Sea marine testing grounds.
The Pattor boat of the 03160 Raptor project, built for the needs of the Baltic Fleet at the Pella shipyard in Leningrad, is capable of performing tasks in patrolling the coastal zone of seas, straits and estuaries, and be on duty in designated areas. He can intercept and detain small targets, as well as carry out measures to assist in the water crews in distress of watercraft or aircraft in the area of ​​duty, "the release says.
The length of the boat is about 17 meters, the width is about 4 m. The power unit with a total horsepower 2000 allows you to reach speeds up to 50 nodes. On the boats there is a room with places for an inspection or anti-terrorist group, divers or rescuers, depending on the tasks performed.
The crews of boats "undergo mandatory comprehensive and multi-level training at the Joint Training Center of the Navy (St. Petersburg) and directly at the shipbuilding enterprise," the press service added.