American and Japanese fighters accompanied the Tu-95MS BKF bombers during flights over the neutral waters of the Sea of ​​Japan and the Pacific Ocean, reports
TASS
message of the press service of the Ministry of Defense of Russia.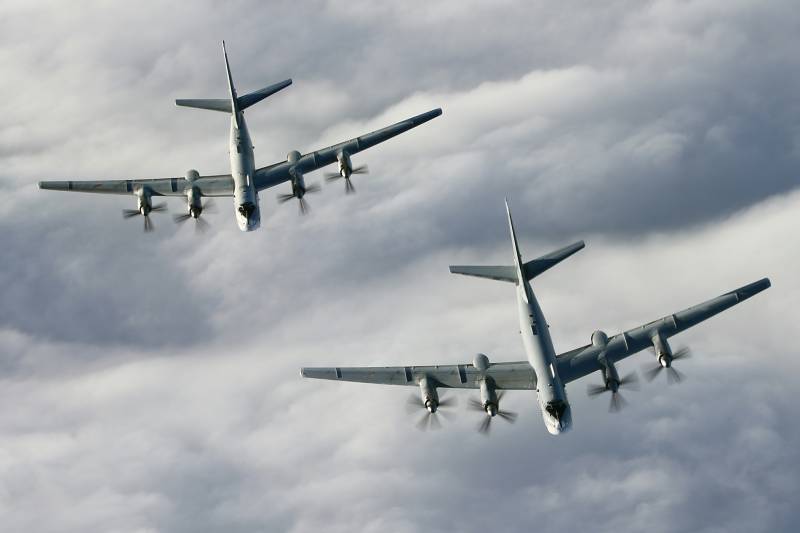 Two strategic missile-carriers Tu-95MS of the Aerospace Forces (VKS) carried out planned flights over the neutral waters of the Sea of ​​Japan and the Western Pacific. At certain stages of the route, the crews of the Tu-95MS were accompanied by a pair of F-18 (US Air Force) fighters, a couple of F-15, F-4, F-2A (Japanese Air Force) fighters,
says release.
It is reported that the Far
aviation
During the flight, the multi-purpose fighter Su-35S VKS of Russia accompanied.
"Long-range pilots regularly fly over the neutral waters of the Arctic, Atlantic, Black Sea, and Pacific Ocean. All flights of airplanes are carried out in strict accordance with international rules for the use of airspace, without violating the borders of other states, "the military department stressed.