New training sailing ship will be delivered to the Navy
the fleet
after 2030, reports
press office
Ministry of Defense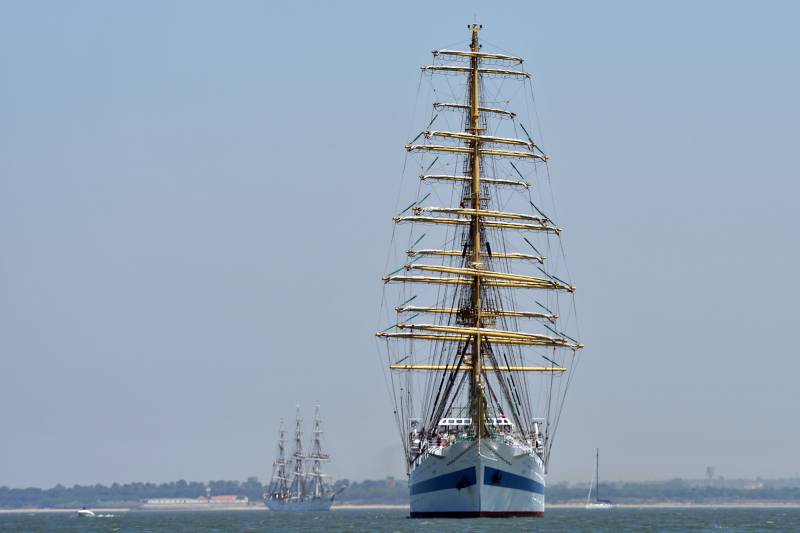 The Russian Navy will receive a new sailing ship after 2030. The construction of the sailing vessel is incorporated in the shipbuilding program,
quoted by the press service of the Deputy Commander-in-Chief of the Russian Navy for armaments, Vice Admiral Viktor Bursuk.
This was announced by the admiral at the scientific
historical
conferences on the occasion of the 321th anniversary of the establishment of the Navy and the 190th anniversary of the creation of the Navigation and Oceanography Directorate of the Ministry of Defense of the Russian Federation.
According to him, the Navy has traditionally not been engaged in building sailing ships for training purposes, "but it was decided that such a ship would be built to improve the quality of training of cadets at naval schools and institutes."
As soon as the project of a prospective training sailing vessel is developed and approved by the High Command of the Navy, state contracts will be concluded for the construction of this vessel,
Badger added.